COVID-19 Notice
Our rooms at Thirning Villa will be open on the second and last Saturday of each month between 11:00am and 4:00pm. Our rooms are small and we will ensure adequate distancing is observed. Our rooms may be closed if the situation changes.
We are tentatively starting to plan and hold events. Please check emails and Newsletters for notifications.
From our Collection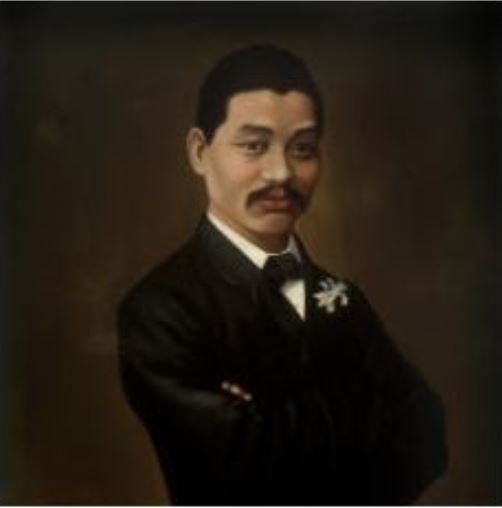 The State Library of NSW will launch a virtual tour for schools on the life of Quong Tart. See https://www.sl.nsw.gov.au/learning/who-was-quong-tart
The Society holds some precious memorabilia of Quong Tart.
Heritage News
The Inner West Council has just published an on-line publication.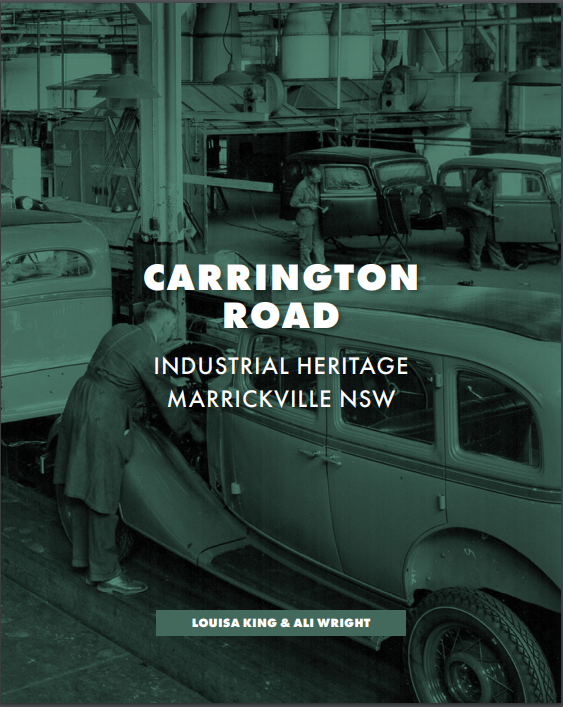 This e-book can be downloaded and is an excellent resource. Australia's manufacturing history in the Twentieth Century is explored through the development of Carrington Road, Marrickville. This book focusses on the development of manufacturing on Carrington Road, its significance in the local area and links to State and National development including how people and events shaped a manufacturing legacy.
There is also an interview with Louisa King and Ali Wright, the authors of the book.
Useful Links
Publications and News
Taking the Plunge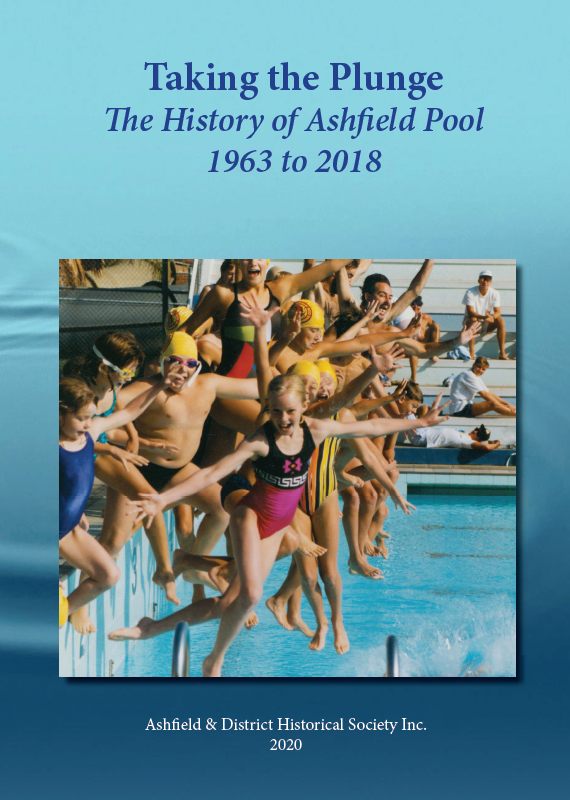 The History of Ashfield Pool 1963 to 2018
Written by Ann O'Connell, Mark Sabolch and Lois Gray, edited by David Rollinson and Ann O'Connell. The book was launched by the Society to coincide with the opening of the new Aquatic Centre.
---
Preserving their Names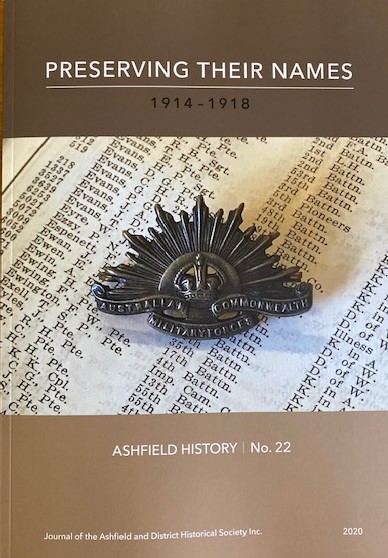 This journal, commemorating those from Ashfield and district who served
in WW1, was launched at on Sunday 15th November.
---
Celebrating 100 Years of the Grandstand at Pratten Park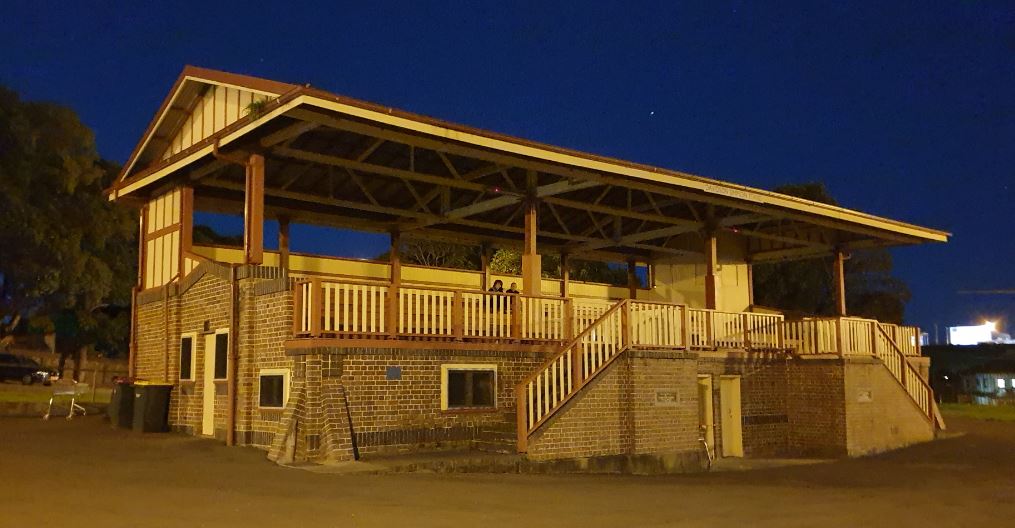 ---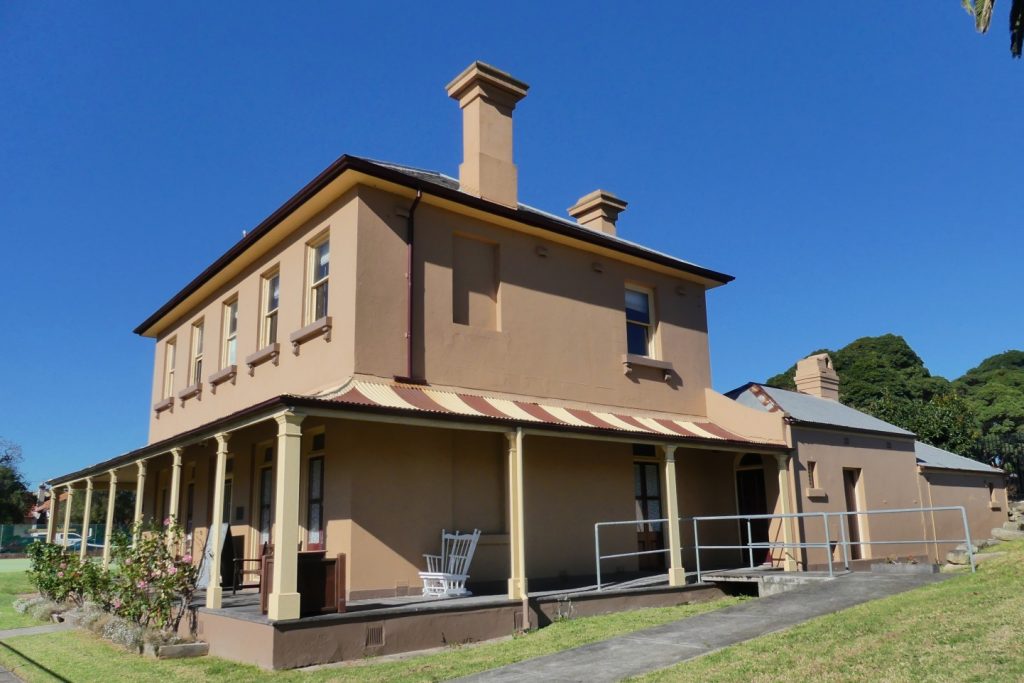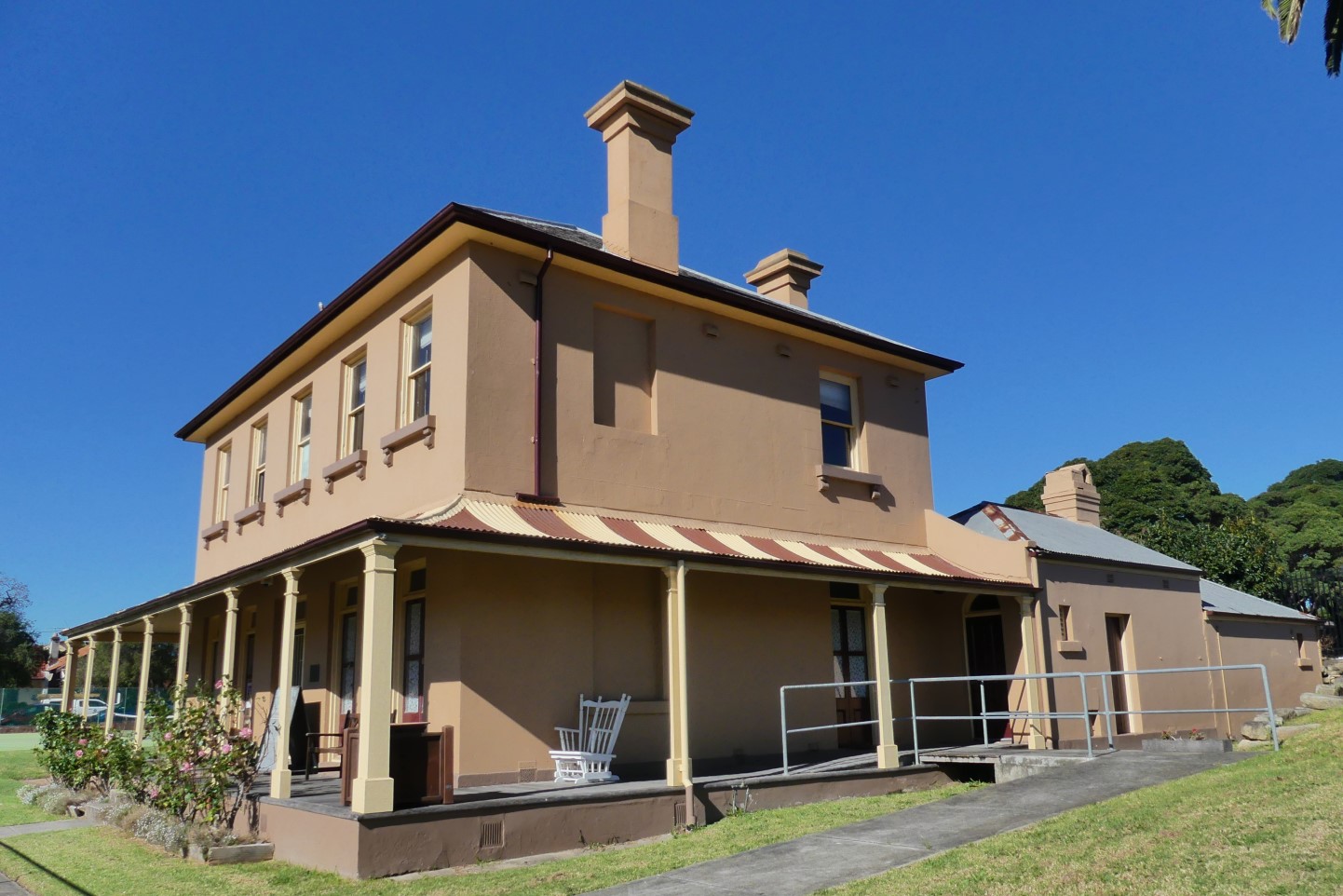 The Ashfield & District Historical Society is a not-for-profit, community organisation founded in 1973. Its area of interest is Ashfield and the surrounding suburbs in Sydney's Inner West, Australia.
The Society has an excellent reputation for quality of its publications, the variety of the activities and events it organises and sponsors, and, its capacity to support research into the history of Ashfield and in promoting and advocating for the heritage of Ashfield and surrounding suburbs.
Our Research Rooms
Come and join us in our Research Rooms in Thirning Villa located in the grounds of Pratten Park, 40 Arthur Street Ashfield. This wonderful building was built in 1868 and has been restored. The Society is fortunate to have its research rooms located in this beautiful building. Our resources are fantastic, but, the people are better!
Our Research Rooms are open on the second Saturday and the last Saturday of each month between 11am and 4pm. Weekday visits can be arranged by appointment.
If you have a question or some suggestions, please email us using the links below.
Contact
Email address: admin@ashfieldhistory.org.au
Postal address: PO Box 20, Ashfield, NSW, Australia 2131