A Record of the Society's events for 2018
In 2018 the Society organised multiple events that included displays, walks, presentations and inspections.
---
Leadlights of the Inner West – Making the Invisible Visible: Colin Webb
Date & Time: 16th September. 3:00pm
Venue: Pratten Park Bowling Club, Ashfield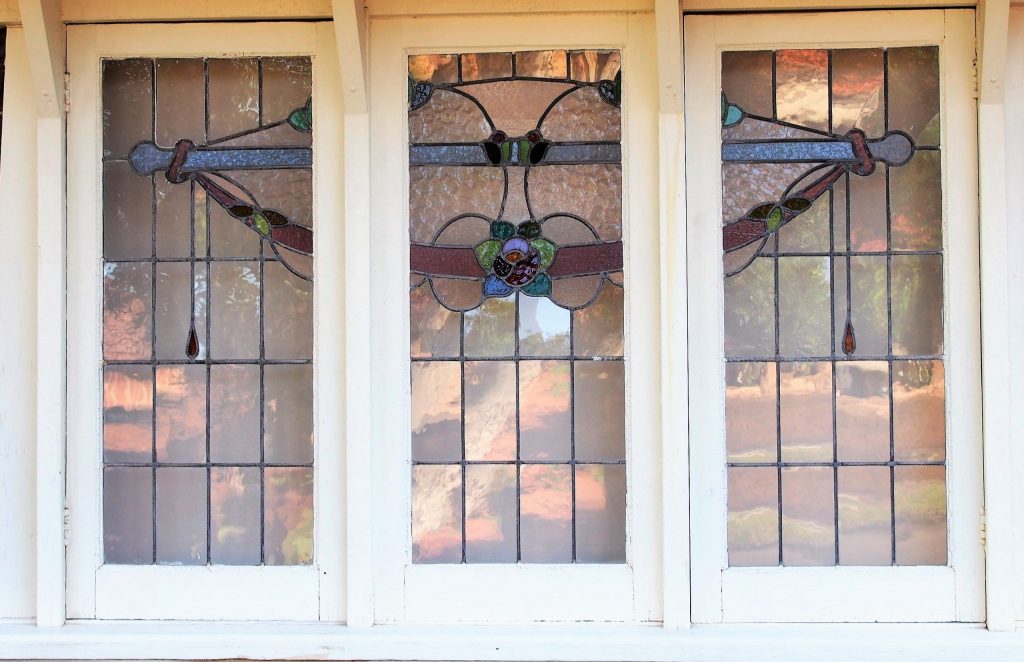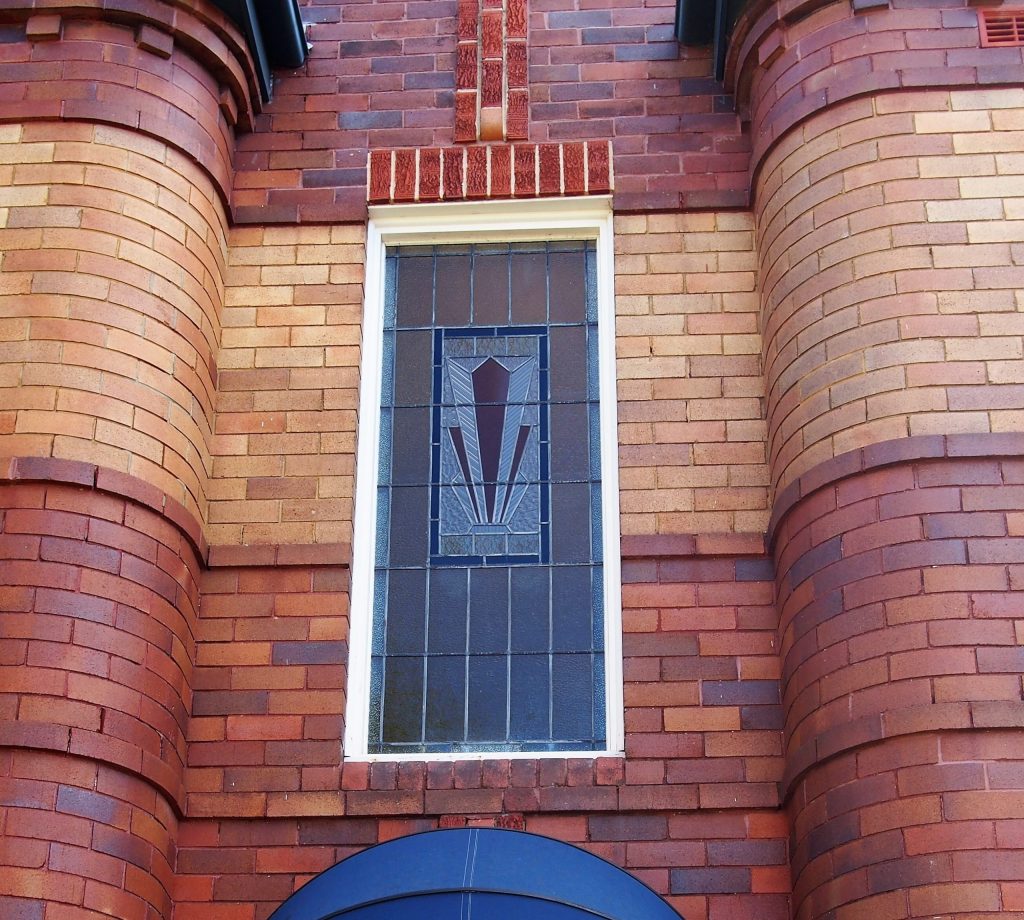 Colin has walked every street in Ashfield, Ashbury, Summer Hill and Haberfield and has personally taken photographs and made records of a huge number of domestic leadlight windows that are an important element of our architectural heritage. His determination to see the completion of his task and his study of the various styles make his work invaluable.
Colin introduced us to the styles of leadlight that appeared in the Victorian, Federation and Art Nouveau periods and then took us on a virtual walk along Holden and Queen Streets in Ashfield (with short diversions into Hurlstone Park and Ashbury).
Colin takes his photographs from the street to capture the streetscape of the inner west in the same way that people walking past would see the leadlight.
Colin's website can be found at: https://www.innerwestleadlight.com/
---
---
An Inspection of Ambleside: Ashfield Castle
Date & Time: 19th August, 2018, 2:00pm
Venue: 160 Queen Street, Ashfield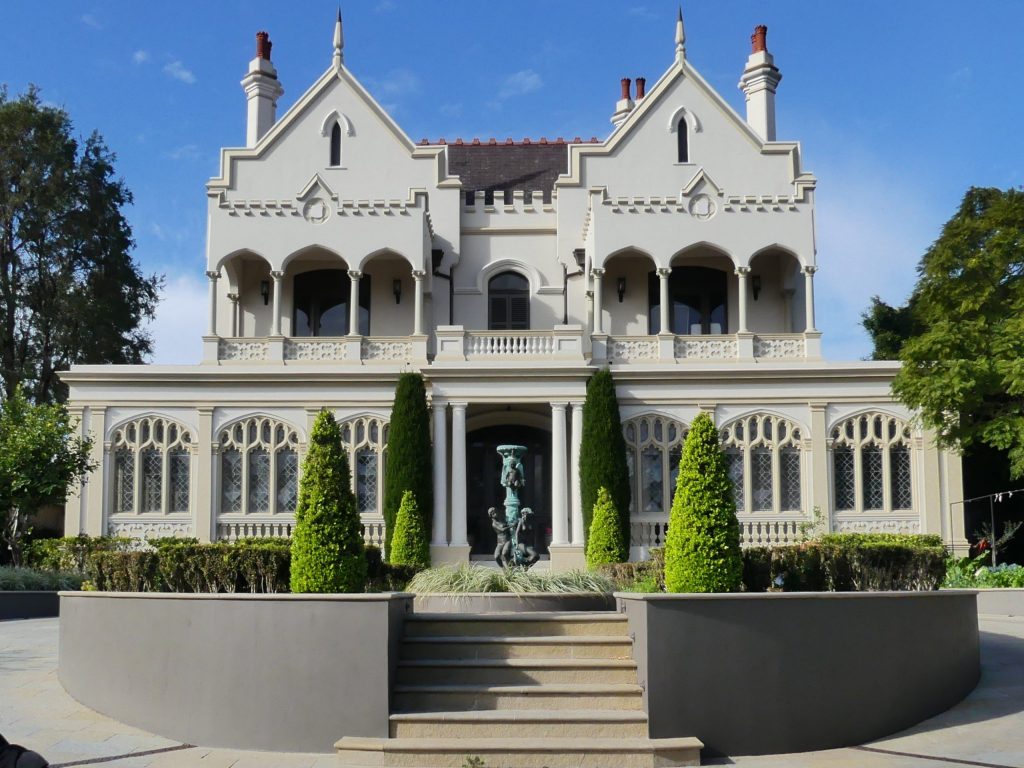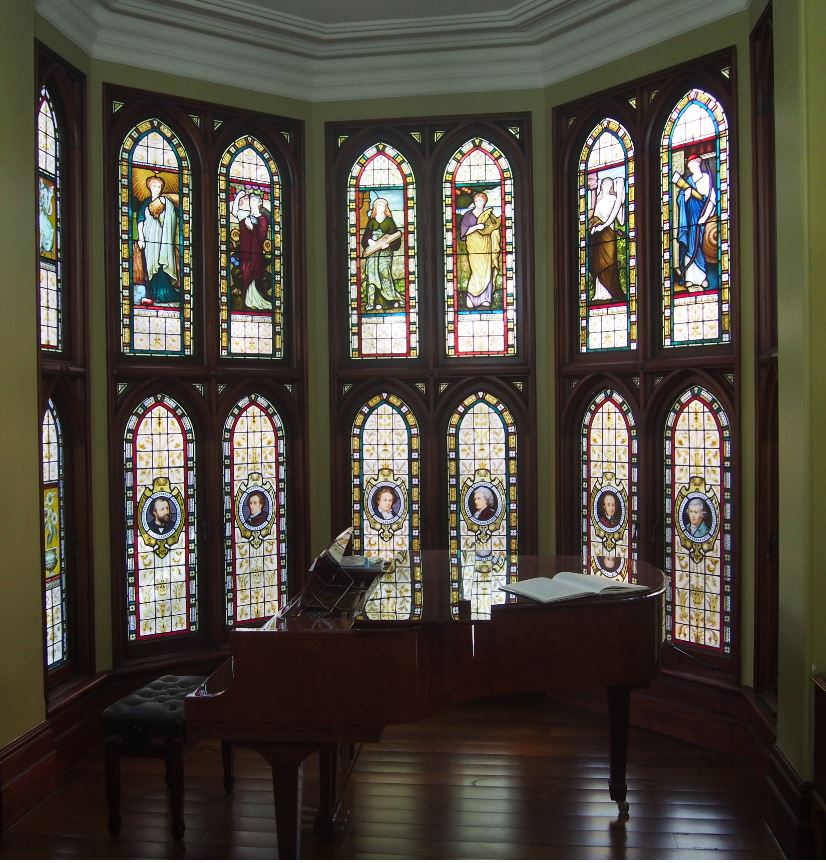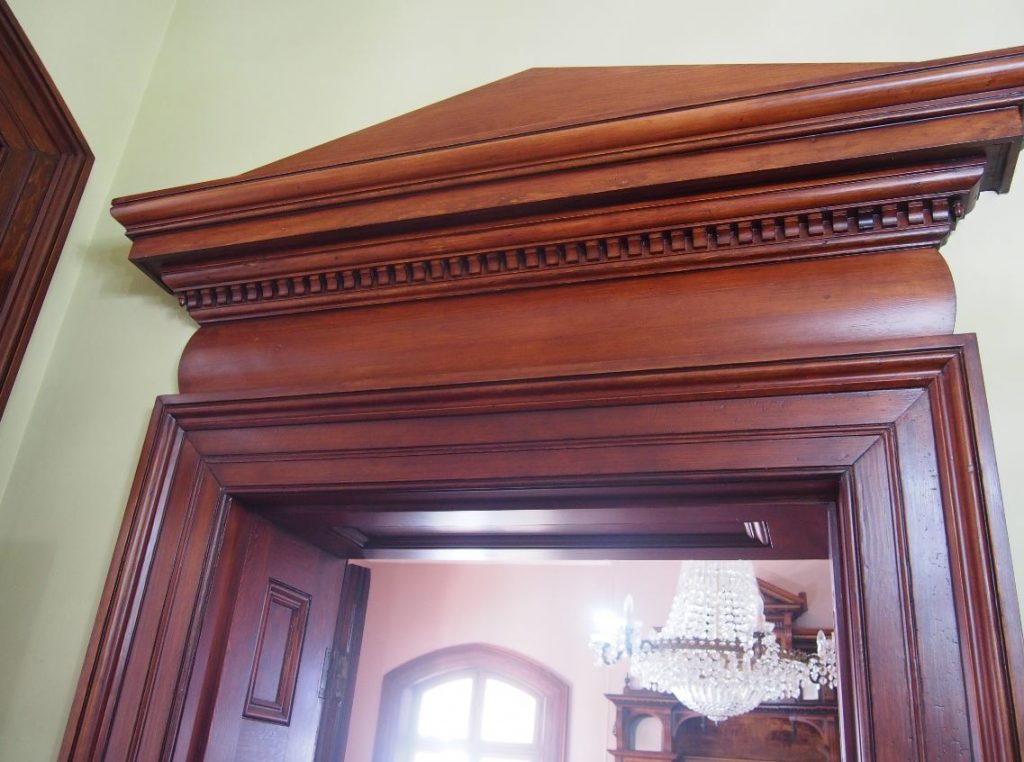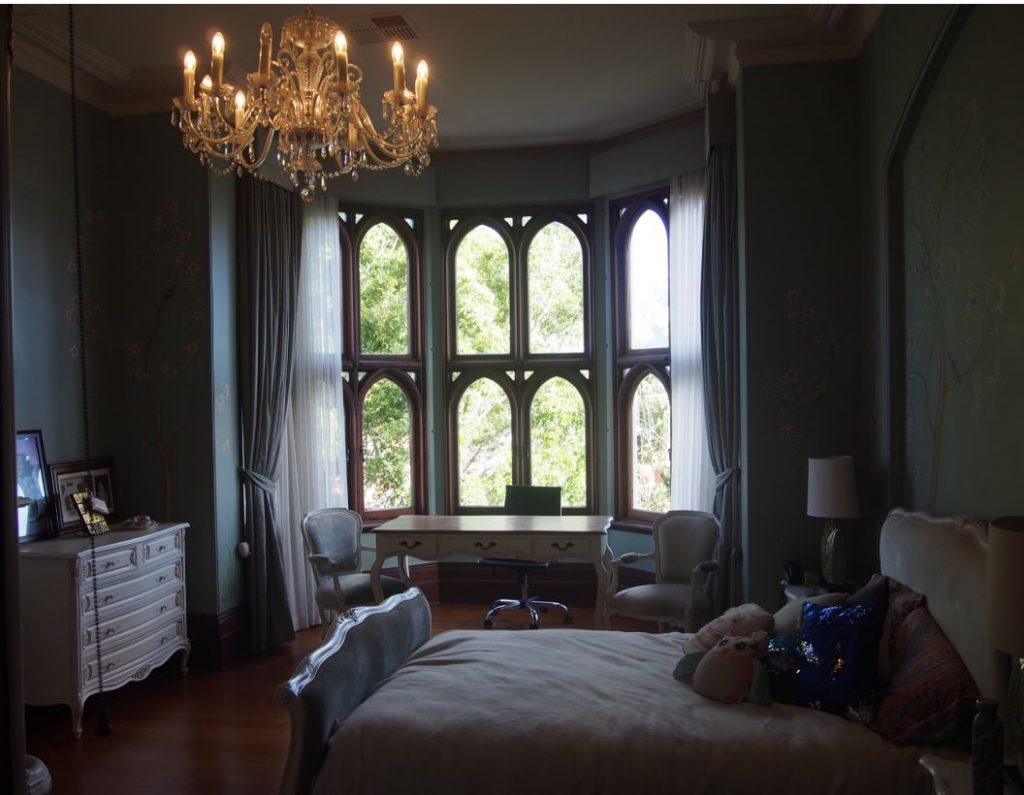 This was a wonderful members only event that allowed us to inspect this grand 'Elizabethan Villa' that has long captured the imagination and admiration of Ashfield's locals and those living beyond. The formidable gates have enclosed the house and grounds giving the impression of exclusivity and seclusion but now we had an opportunity to look inside.
Ambleside was the third home in Ashfield for John Balfour Clement Miles. Construction commenced in 1886 and he and his family occupied in 1888. Ambleside remained essentially a family home for several families till 1955 when it became Our Lady of Snows Convent. In 1970 it was taken over by the Greek Orthodox Church and became Vasileias, in homage to St Basil. Then as a hostel it suffered from a great deal of unsympathetic alterations.
In 1994 it became a home again when Maria & Louis Armenis purchased Ambleside and began ten long years of restoration before they could actually move in.
We were indeed most fortunate to be permitted to visit this grand house and enjoy a guided tour by Ambleside's proud owners Maria & Louis. Architectural Historian Robert Irving provided an informed commentary which gave us insights into the flamboyant architectural features of this unique house.
---
Tours of Glentworth & Chapel
Date & Time: 7th & 14th August, 11:00am
Venue: Cardinal Freeman Village Reception Area, 137 Victoria Street, Ashfield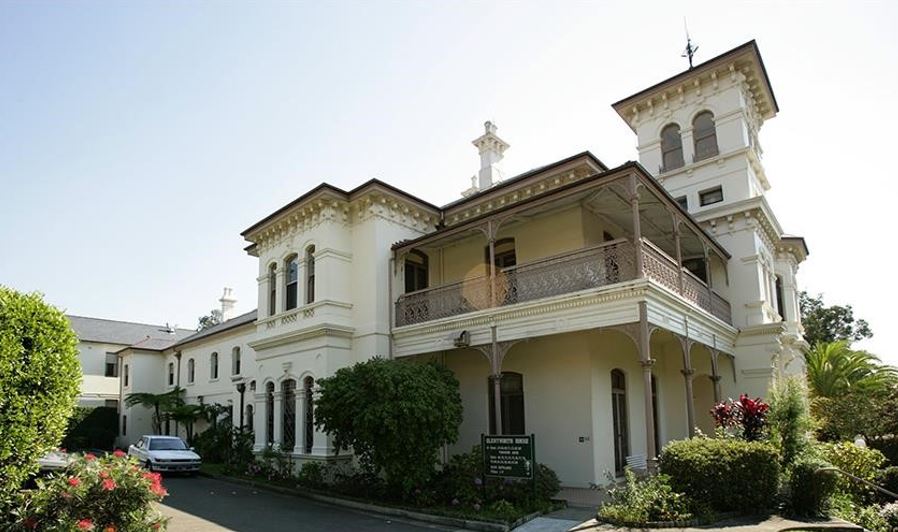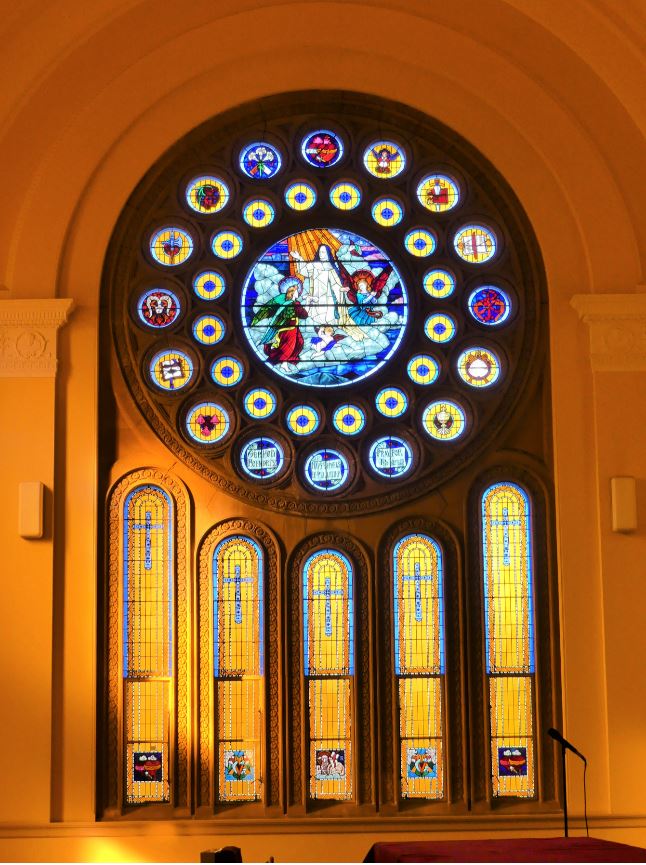 Glentworth is one of Ashfield's largest old mansions and is a heritage listed property. It was built in 1886 for Frederick Clissold, who was a member of the first Ashfield Council and owned much vacant land in the municipality. Near to the house, a beautiful chapel was built in 1941 and is now a focal point for the Cardinal Freeman community.
Cardinal Freeman Village opened their doors to the Society for a one hour guided walking tour of Glentworth, the grounds and the chapel.
The chapel and the grounds are truly beautiful.
---
Look Up – Shop Tops in Ashfield
Date & Time: 20th May 2018, 2:00pm
Venue: Ashfield Library Local Studies Room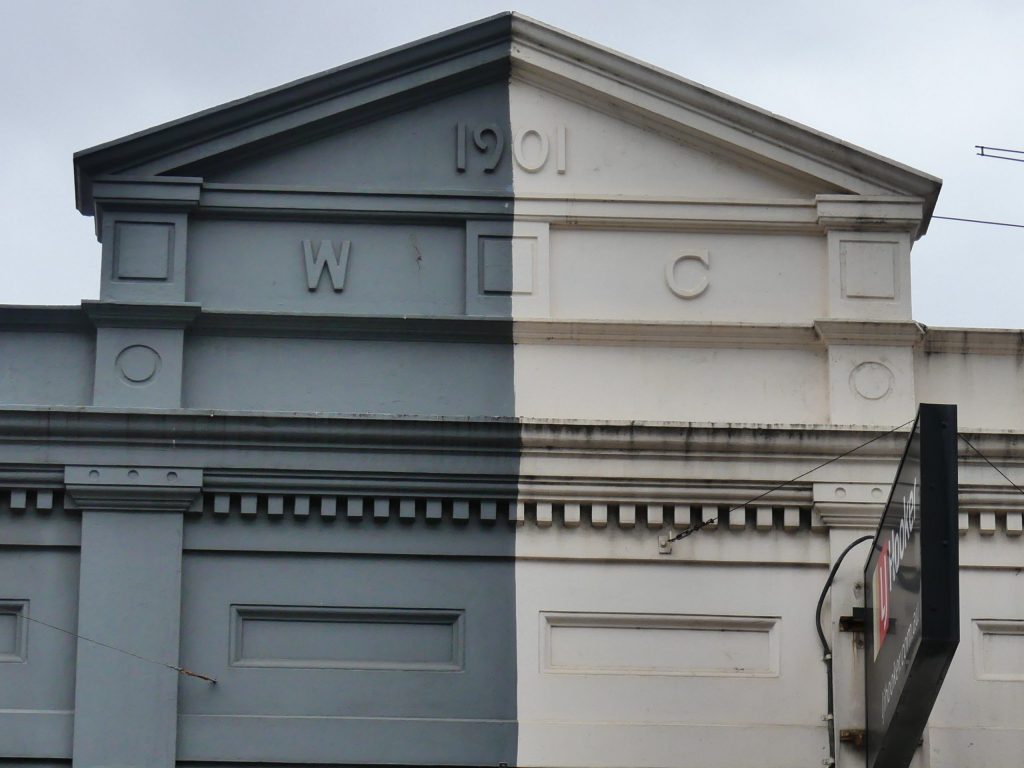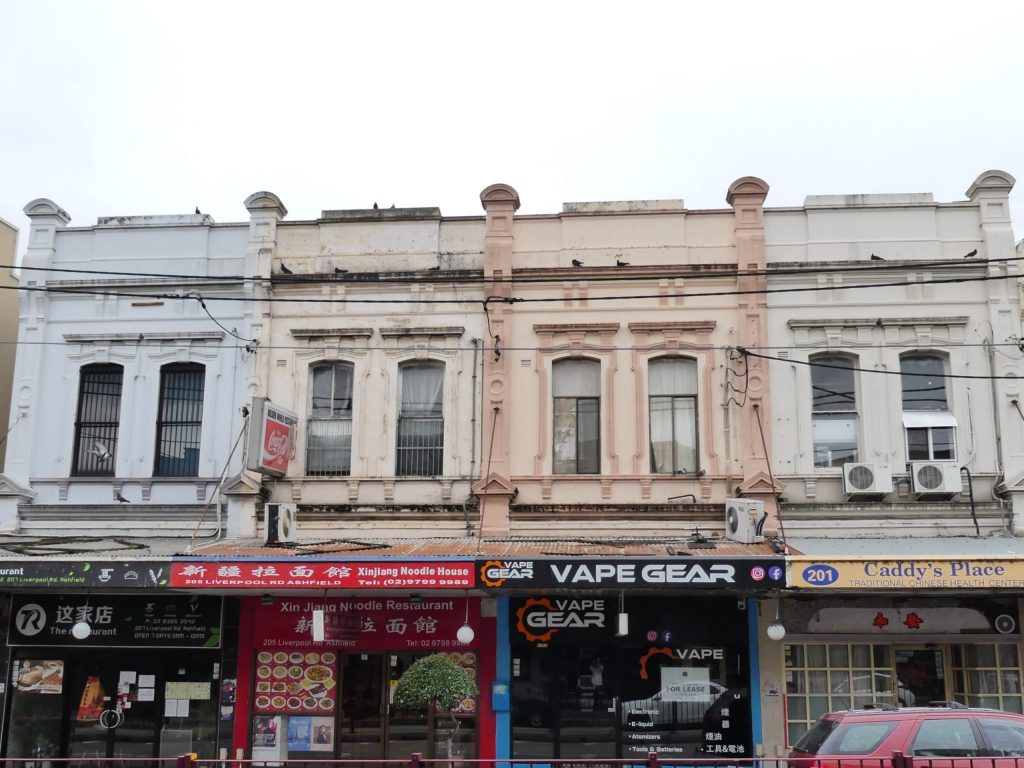 Russell Workman provided a great insight into what many people take for granted – 'Shop Tops'.
Russell is a professional heritage and archaeology photographer who has worked as a consultant to museums and on 'digs' for materials conservators and heritage consultants. He has a considerable personal photo collection of sites, scenes and events in and around Sydney compiled in the 1960s, 70s and 80s and he regularly gives presentations on particular themes. Prior to retirement he was a photographer for the Australian Navy.
Russell's 'Shop Tops' quest kicked-off in 2013 and 1000's of images later (with support from the RAHS and local councils) he is finishing his coverage of the entire Inner West!!
This presentation focussed on photographs of the Ashfield Town Centre with commentary from ADHS Heritage Advisor, David Rollinson. This was a wonderful event attended by 40+ people.
---
150th Anniversary of the Laying of the Foundation Stone at St David's Church, Dalhousie Street Haberfield.
Date & Time: 29th April 2018, 12 noon
Venue: St David's Church Dalhousie Street, Haberfield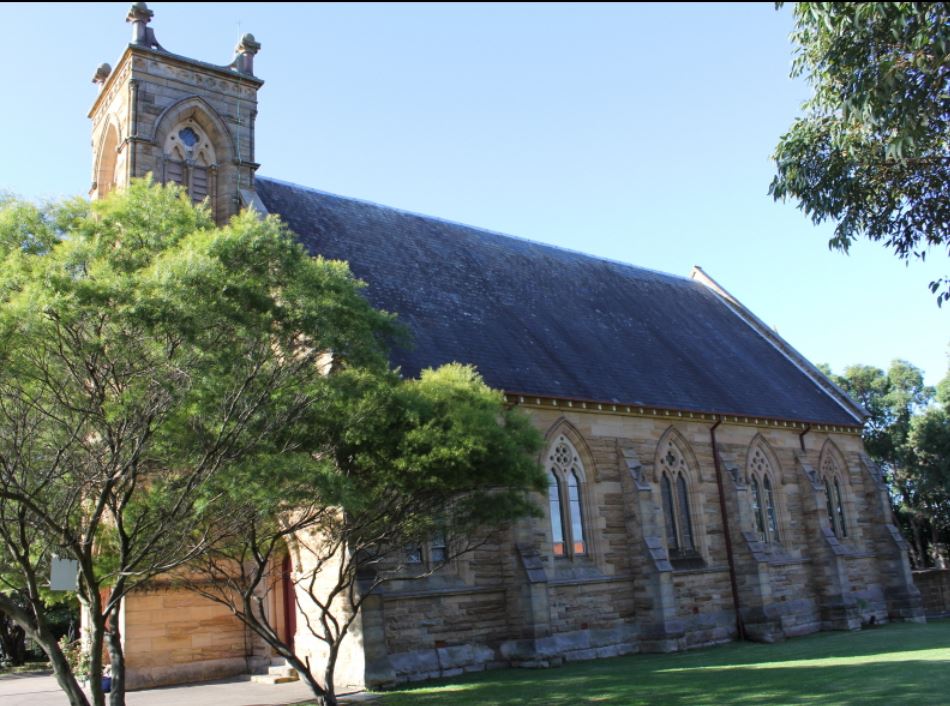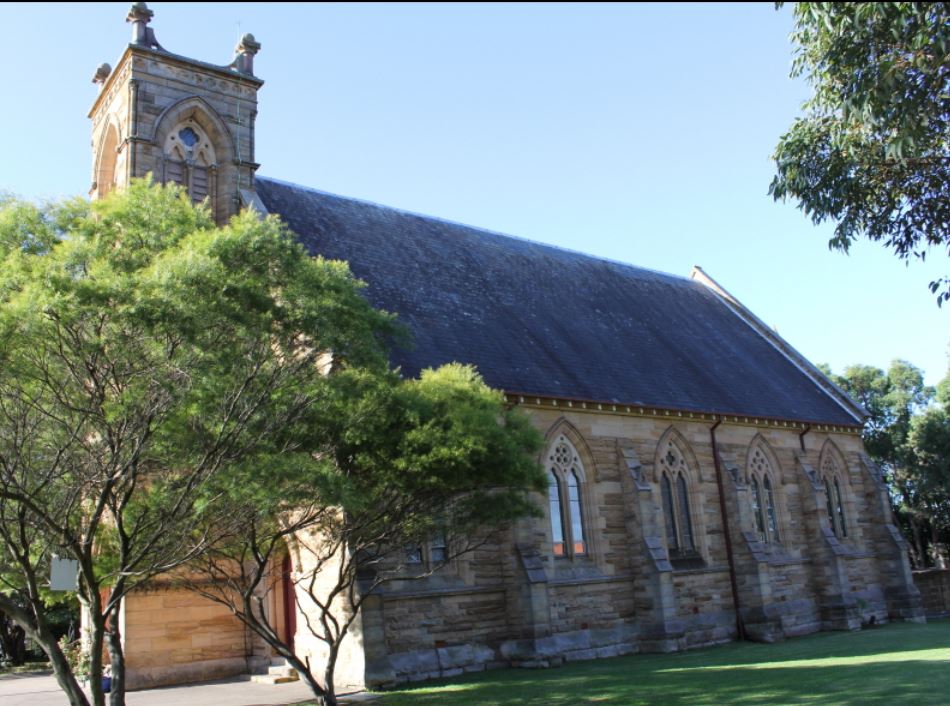 This was an opportunity to join with the Ramsay Family in celebrating the 150th anniversary of St David's Church. There were tours of the vault, and information provided on those buried there and in the graveyard. Haberfield Historian and ADHS member Vince Crow provided commentary. There was a lovely sausage sizzle provided for a gold coin donation. This activity was organised by members of the Ramsay Family.
---
---
Guided Tour of St Peter's Church & Graveyard
Date & Time: Sunday, 8 April 2018, 2pm
Venue: St Peter's Church 187 Princes Highway, St Peters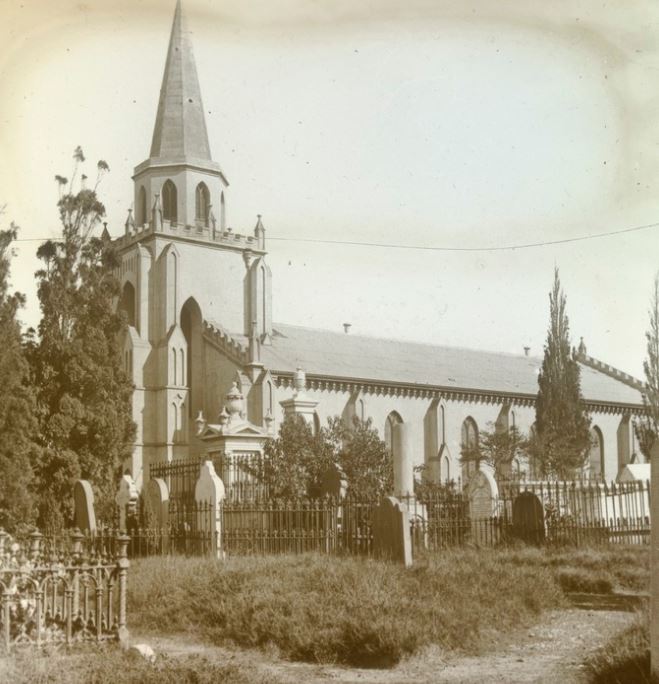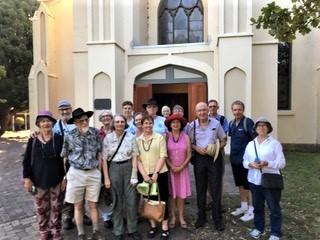 After attending an inspection of St Peter's Church, an ADHS member was so impressed that he organised for us to enjoy a guided tour of the church and graveyard to see for ourselves. The heritage listed St Peter's Church is one of the oldest churches in Sydney, its foundation stone laid on 7 July 1838 and the building completed in November 1839. It was designed by Thomas Bird in the early Gothic Revival Style. This was a great opportunity to visit this old church and its historic setting. Light refreshments were served afterwards.
---
The Walk from Battle Bridge to the Bay Run
Date & Time: 24th March 2018, 10:00am at Battle Bridge Parramatta Road, Summer Hill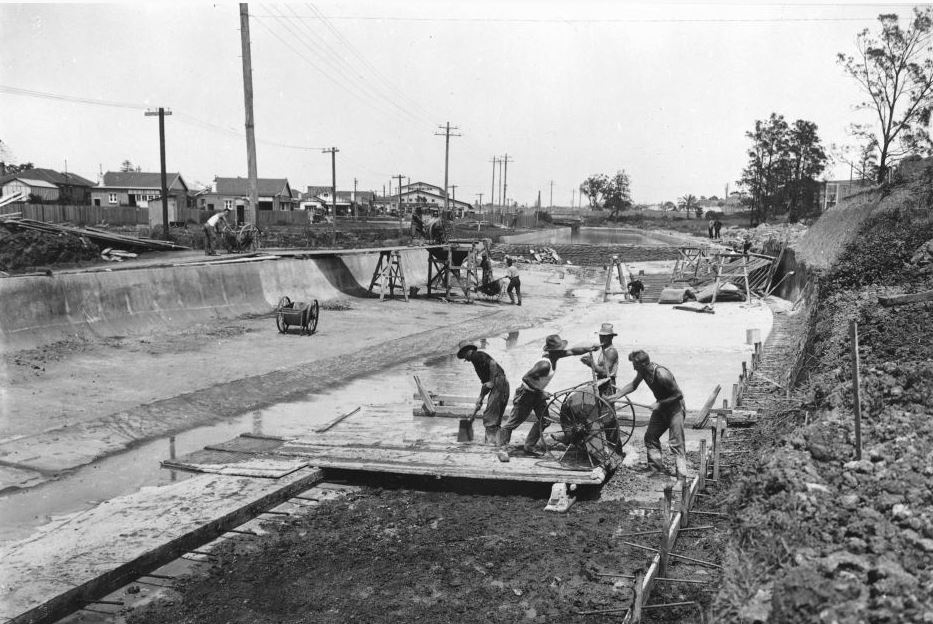 Mark Sabolch (author of Hawthorne Canal-A History of Long Cove Creek and President of the ADHS) led this fascinating historical walk which commenced at one of the earliest bridges in Sydney, the stone Battle Bridge on Parramatta Road over Long Cove Creek. Mark drew on the history of the Hon. John Hawthorne MLA, Member for Leichhardt (1894-1901), and the eventual transformation of Long Cove Creek to the Hawthorne Canal. The walk concluded at Café Bones in the dog park next to the Canal.
This event was organised by the Marrickville Heritage Society.
---
Farms, Flour and Flats: An Evolving Story at the Summer Hill Flour Mills
Date & Time: 18th March 2018, 2:00pm
Venue: Base of a silo, off Edward Street, Summer Hill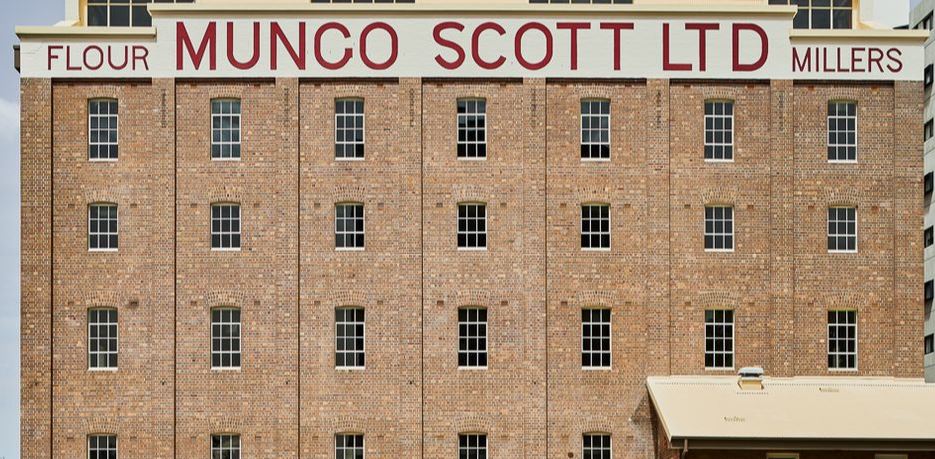 This event allowed members and others to hear about the history of the flour mills site, and the redevelopment response to its heritage. Matthew Pullinger, the architect for the project and archaeologist Mathew Kelly gave informative addresses.In spite of the hot day, there was a great turnout.
This was a great opportunity to get a 'glimpse' of this site and appreciate its heritage value.
---
History Talk presented by Christine Yeats on SHADY ACRES, written by the late Dr Leslie Muir
Date & Time: 14th March 2018 1:00pm
Venue: Local History Room, Ashfield Library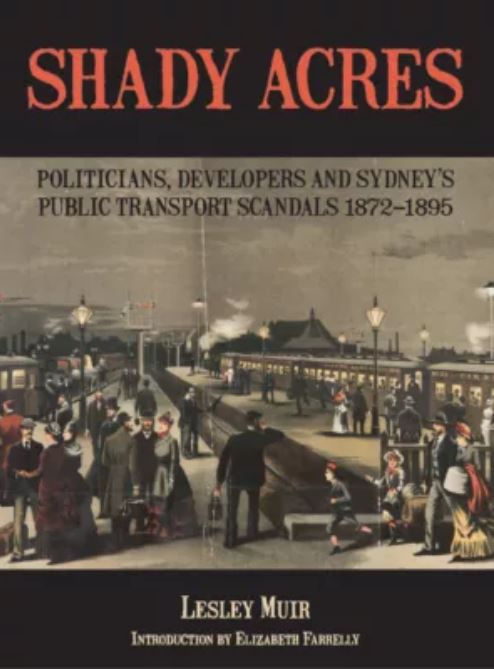 Senior Vice President of the Royal Australian Historical Society, Christine Yeats presented a talk on the book, Shady Acres, Politicians, Developers and Sydney's Public Transport Scandals 1872-1895. The book 'Shady Acres', arose out of Lesley Muir's PhD thesis. Christine's presentation of Leslie's investigations into the political corruptions and developer donations that influenced the construction of Sydney's metropolitan railway and tramway network in the 18th century was particularly informative.
---
---
Save Our Sirius: Shaun Carter
Date & Time: 18th February, 2:00pm
Venue: Pratten Park Bowling Club, Ashfield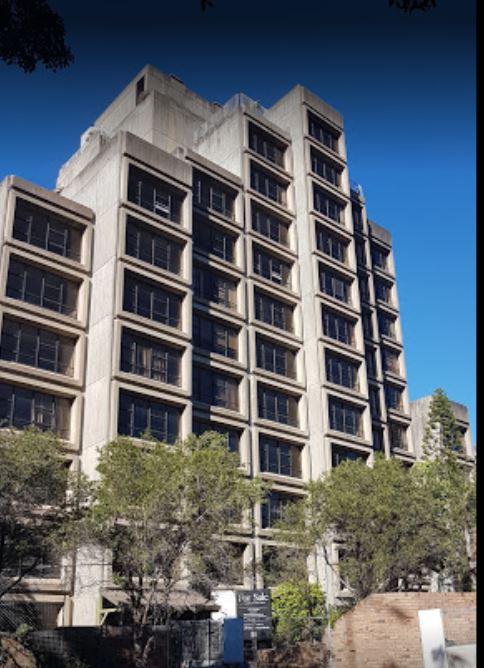 Following the Annual General Meeting, Shaun Carter spoke to us about the Sirius apartment building in Millers Point. We have all heard about the NSW government's action to have the Sirius building demolished – some people thinking it's a good idea, others not. However, the idea that a building of 79 apartments could be replaced with a huge block of 250 apartments (possibly rising to 30 storeys) was not appealing to most. Shaun spoke about his research into the history and significance of the Sirius building, including the Green Ban movement and Jack Mundey's involvement. He passionately described his understanding of the building, its place in the urban environment and the fight to have it saved. Shaun is a passionate speaker on the Sirius and other heritage issues and this was a great opportunity for members and friends to hear the inside story.
---
An exhibition of photographs from the Ashfield Bowling Club archives which have been conserved by Bindiya Kumar
Date & Time: 18th February. 2:00pm – 4:00pm
Venue: Pratten Park Bowling Club, Ashfield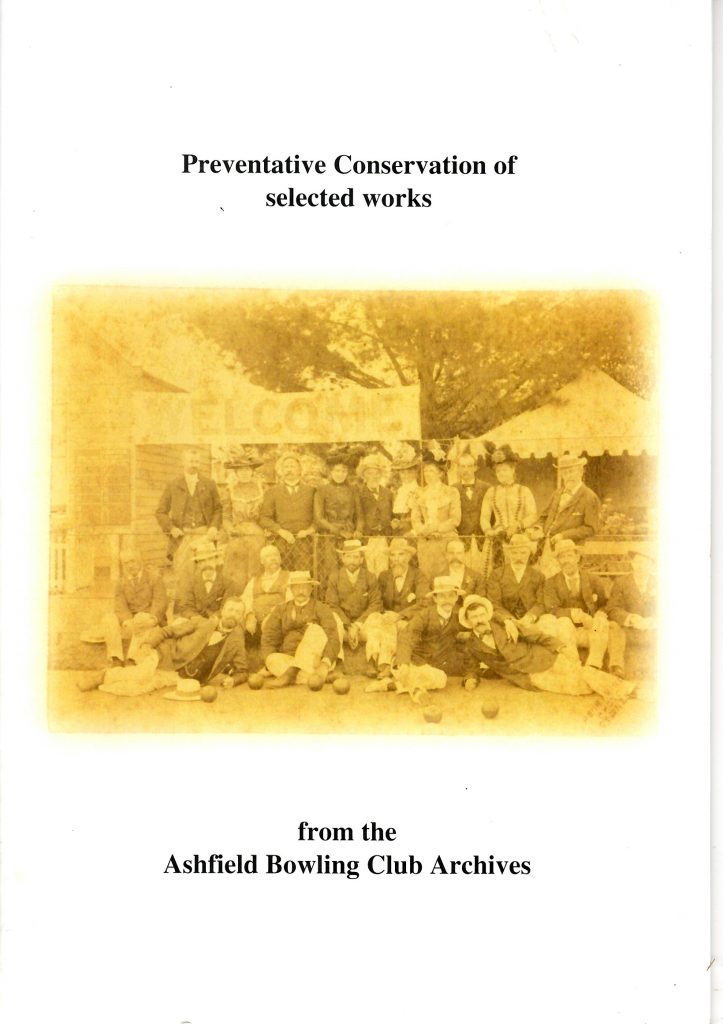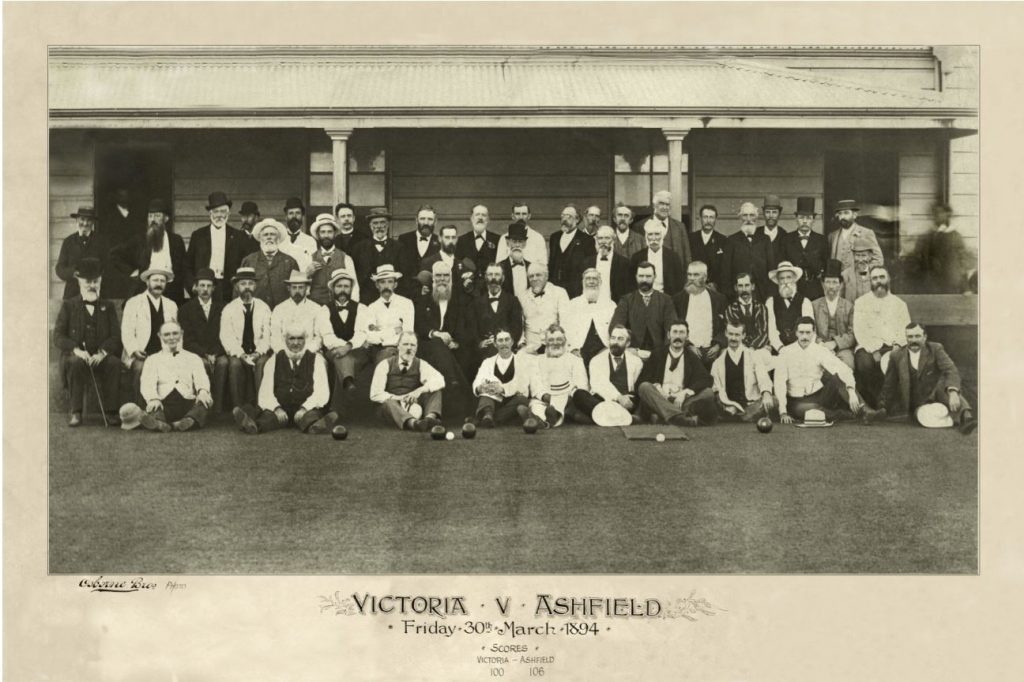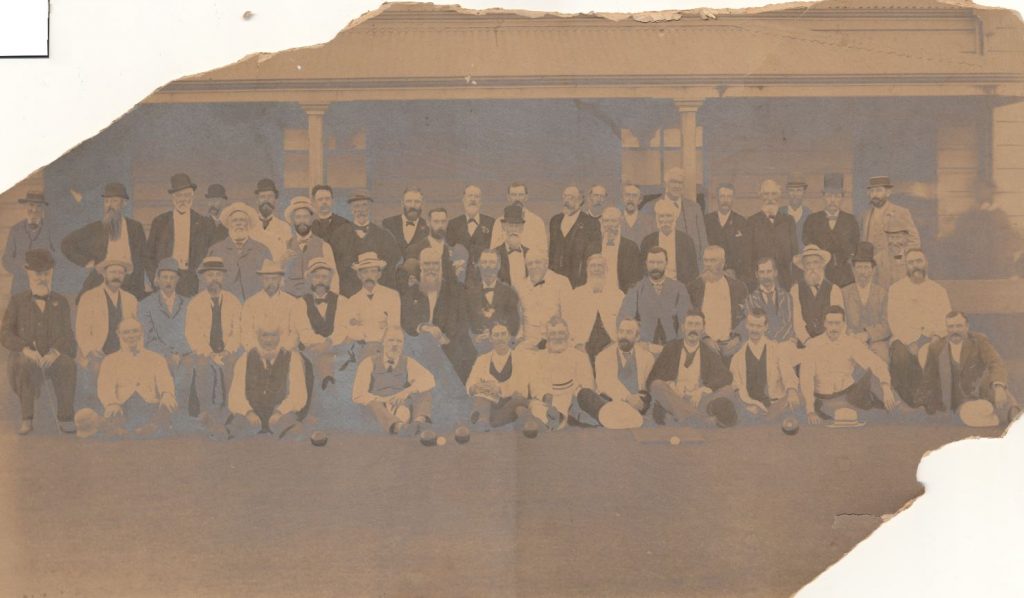 This display took place at the Annual General Meeting and consisted of an exhibition of photographs from the Ashfield Bowling Club archives as conserved by Bindiya Kumar. The Club had contacted the Society to remove items of historical value and assume them into the Society's collections, which it did in 2016. The materials for the work were funded by the Inner West Council Local History Grants Scheme and Bindiya volunteered her time and expertise. The resulting conservation of these historic photographs is excellent, a very successful outcome.
---