Guided Visit to Caroline Simpson Library and Research Collection: Tour 1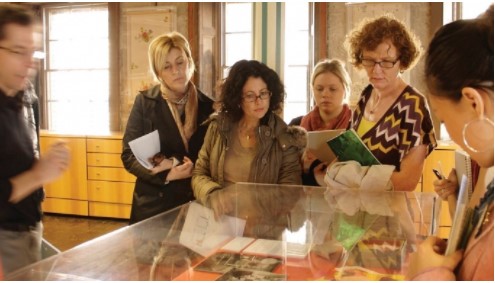 The Caroline Simpson Library & Research Collection, established in 1984, is part of Sydney Living Museums. It sits in a beautiful spot behind the Mint in Macquarie Street. It is a rich resource for specialists and students of the history of house and garden design and interior furnishing in NSW.
As well as books, papers, photographs and oral histories, the extensive collection includes sheet music, trade catalogues, pattern books, sample books such as wallpapers and floor coverings, interior furnishing and garden ornaments.
Our tour promises to include references to people and materials specific to Ashfield and district. Have a look at the website, which includes their catalogue, here – Caroline Simpson Library .