An Introduction to the Italianate Style
The "Italianate" house style is a picturesque style, prevalent in much of our Inner West streetscapes. But where does this style come from, and how did is arrive in the Inner West?
Glentworth is the very impressive house in the Italianate style built for Frederick Clissold in Ashfield (pictures below). It was finished in 1886, and provided a pattern for others to follow; especially for the building boom that occurred over the 1880s.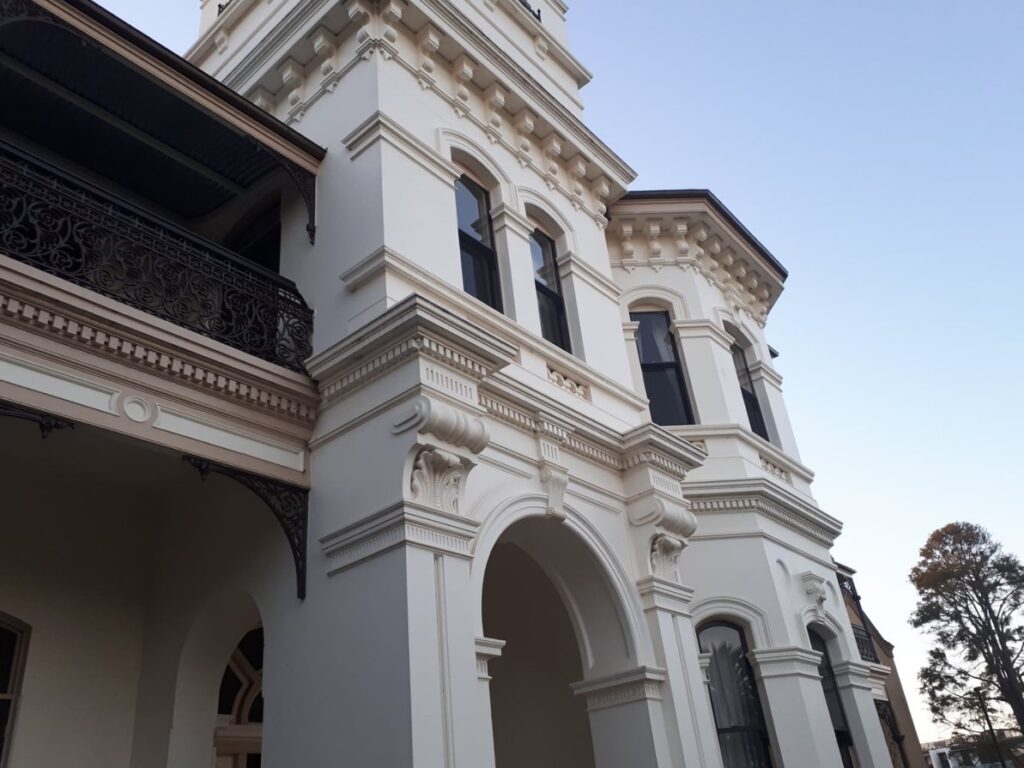 Glentworth itself, however, was influenced by Government House built by the Government of Victoria for the Governor's residence. It was finished in 1876 and was a very grand Italianate structure.
But Government House was influenced in turn by Queen Victoria's own holiday house on the Ile of Wright called Osborne House, finished in 1851. It was a truly superb Italianate villa. Osborne House was designed by Queen Victoria's husband, Price Albert (who had enjoyed many visits to Italy), in collaboration with builder Thomas Cubitt.
However, all Italianate villas, Osborne included, had their foundation in the aesthetics of the "picturesque" movement, initiated by Rev William Gilpin and further enhanced by the arbiters of taste, Sir Uvedale Price and Richard Payne Knight in their respective publications of 1795.
The picturesque was also influenced by Italian landscape painters such as Claude Lorrain, who showed Roman ruins in his stunning landscape scenes. They argued that the Picturesque aroused feelings of curiosity, as distinct from Beauty which aroused feelings of love.
The acknowledged first Italianate villa was constructed at Cronkhill, (central west England) in 1803, as a manifestation of the picturesque aesthetic.
So, in some way, all our Ashfield and Summer Hill Italianate dwellings owe a heritage link to the philosophies of the "picturesque" of 1795.
(References: "Essay on the Picturesque" by Sir Uvedale Price; "A Pictorial Guide to Identifying Australian Architecture", by Apperly, Irving, Reynolds)