The Steel Truss
One of the reasons I love Summer hill is the history that unpins much of the place. A small example is the steel truss sitting beside the railway bridge near where Carlton Crescent meets Longport Street. Recently the weeds were cleared and its been somewhat tidied up.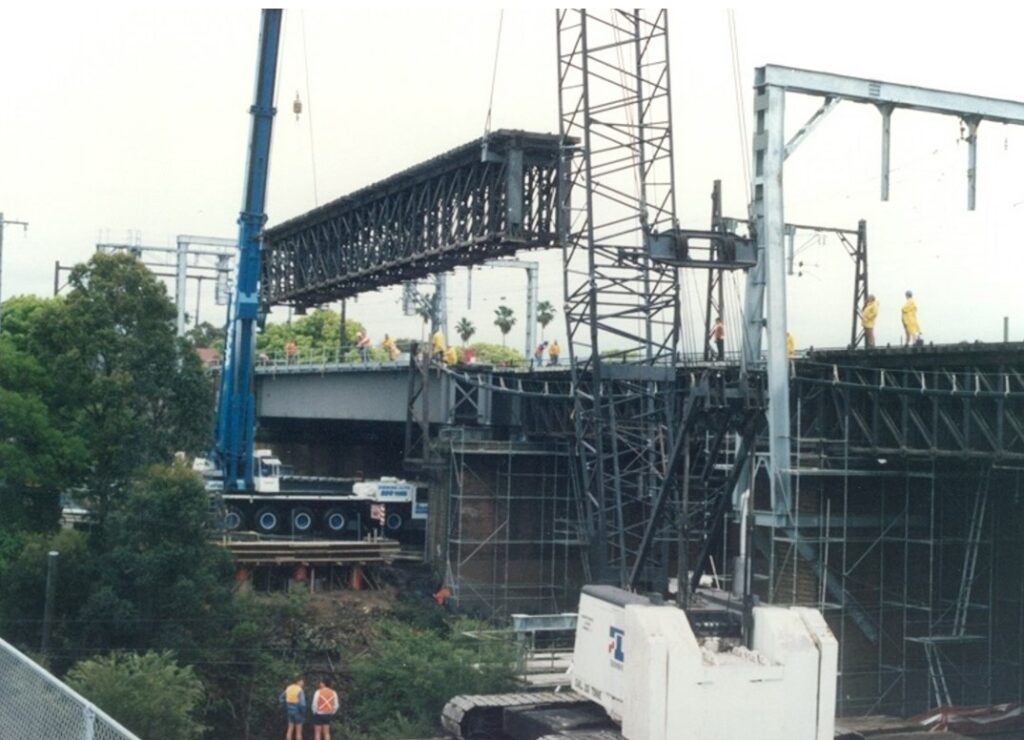 The huge steel truss that sits beside the roadway is a segment of the bridge that was in service for over 100 years (from 1887 to 1993)! It was the second bridge built over the Long Cove Creek.
The steel trusses were donated to Council by the Railways, and in 1993 were lifted off the railway line and onto an adjacent pedestal for future generations to admire.
This month of October 2021 represents 27 years since the Institution of Engineers, Australia erected a Historical Marker to commemorate the structure. The truss was designed and built in Sydney, using a unique pin-jointed engineering design that was influenced by American bridge engineer Mr Whipple. It was a unique innovation at that time.
However, an earlier, original bridge at this location had been built in 1855, and was a made of brick, in the form of 8 arches. It was the biggest engineering structure in the colony at that time. However, the brick arches could not withstand the loads of the heavier locomotives operating in the 1880s.
With the steel truss no longer in service, a steel plate girder bridge spans now in service, represents the third bridge structure over this valley. Not many places can boast three consecutive and significant bridges in one spot.