2021 is a year that has begun with considerable optimism.
If you have any ideas or suggestions for events, activities and possible publictions, please contact us.
---
Frederick Clissold – Was He Ashfield's Richest Man in the Nineteenth Century? A Presentation by Chris Pratten.
Date: 21st March 2021
Venue: Pratten Park Community, Sports & Bowling Club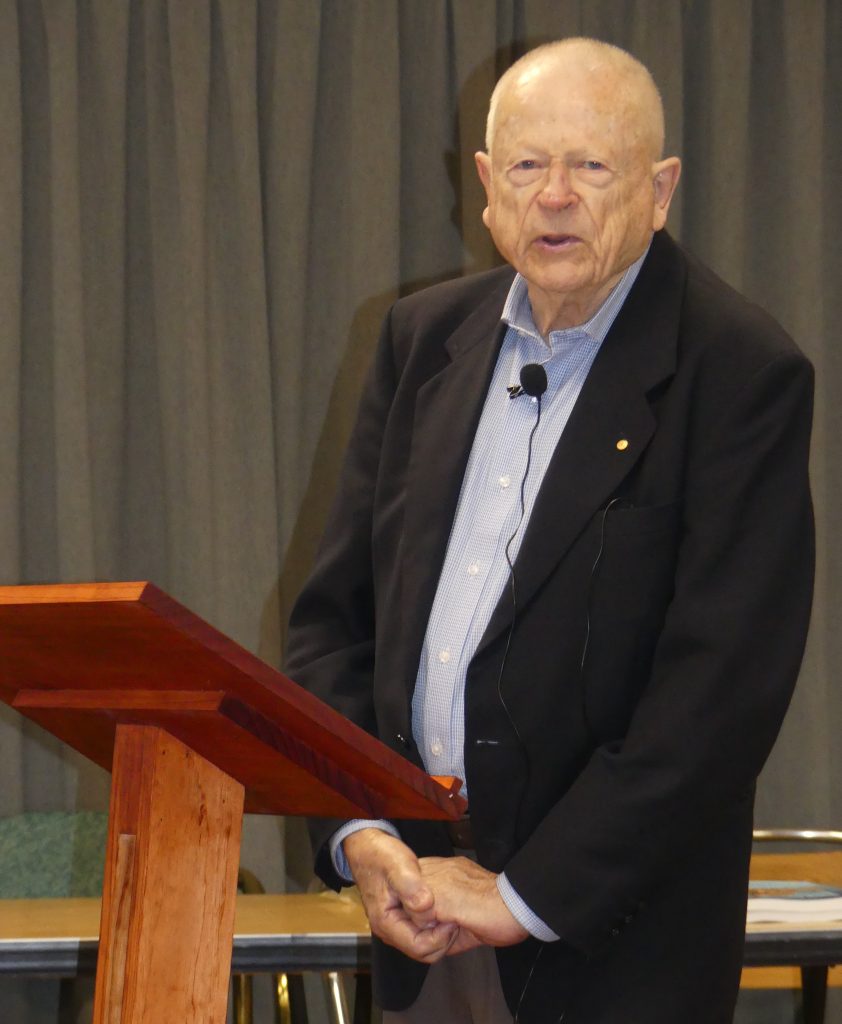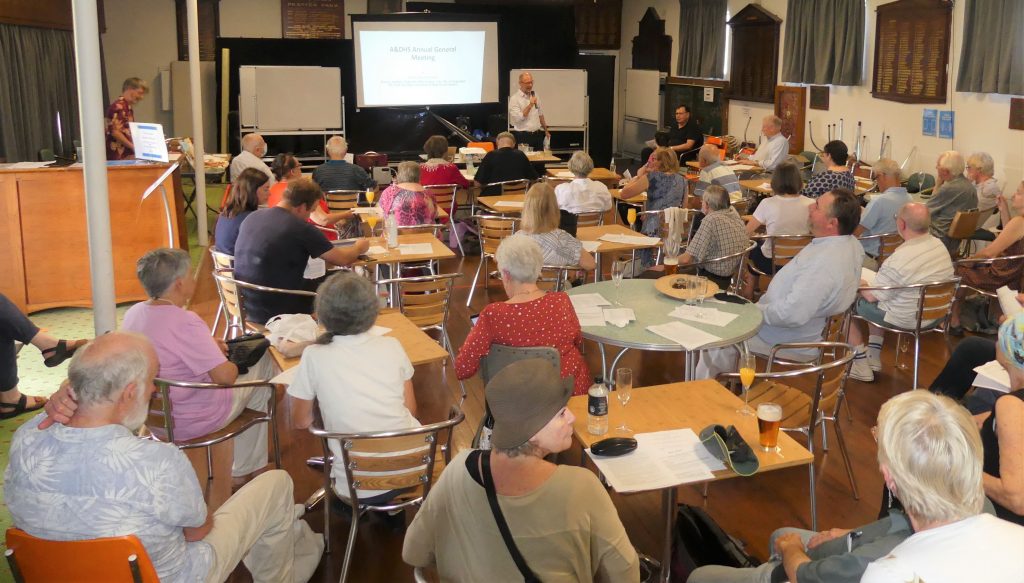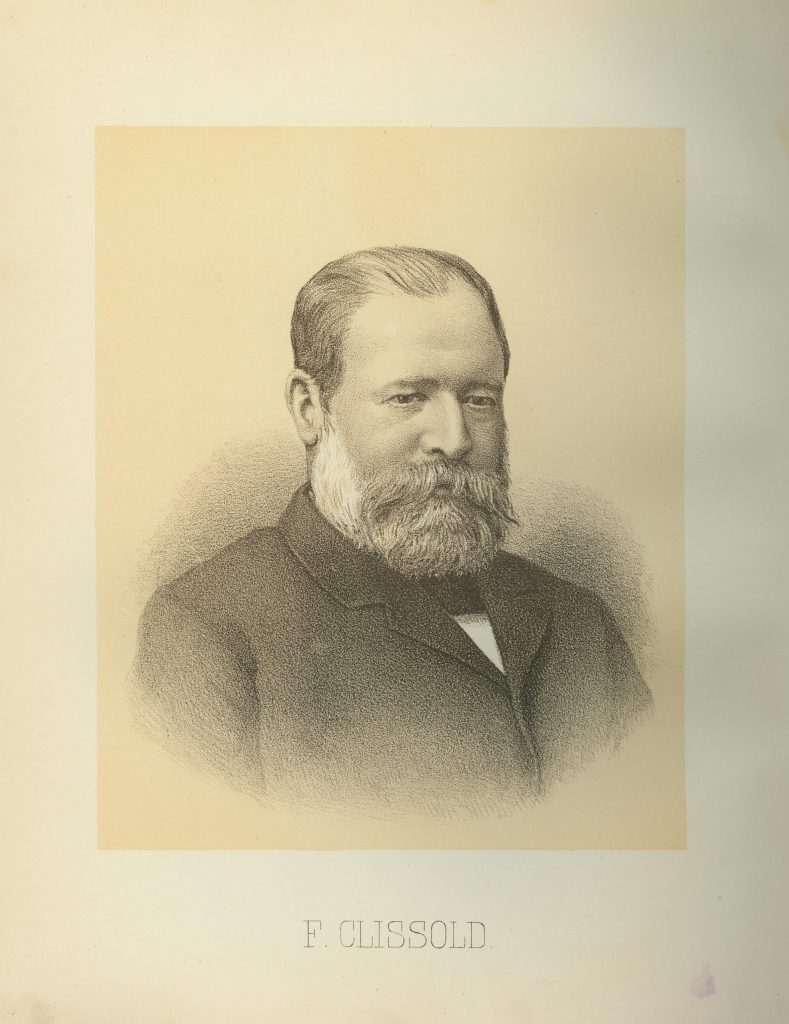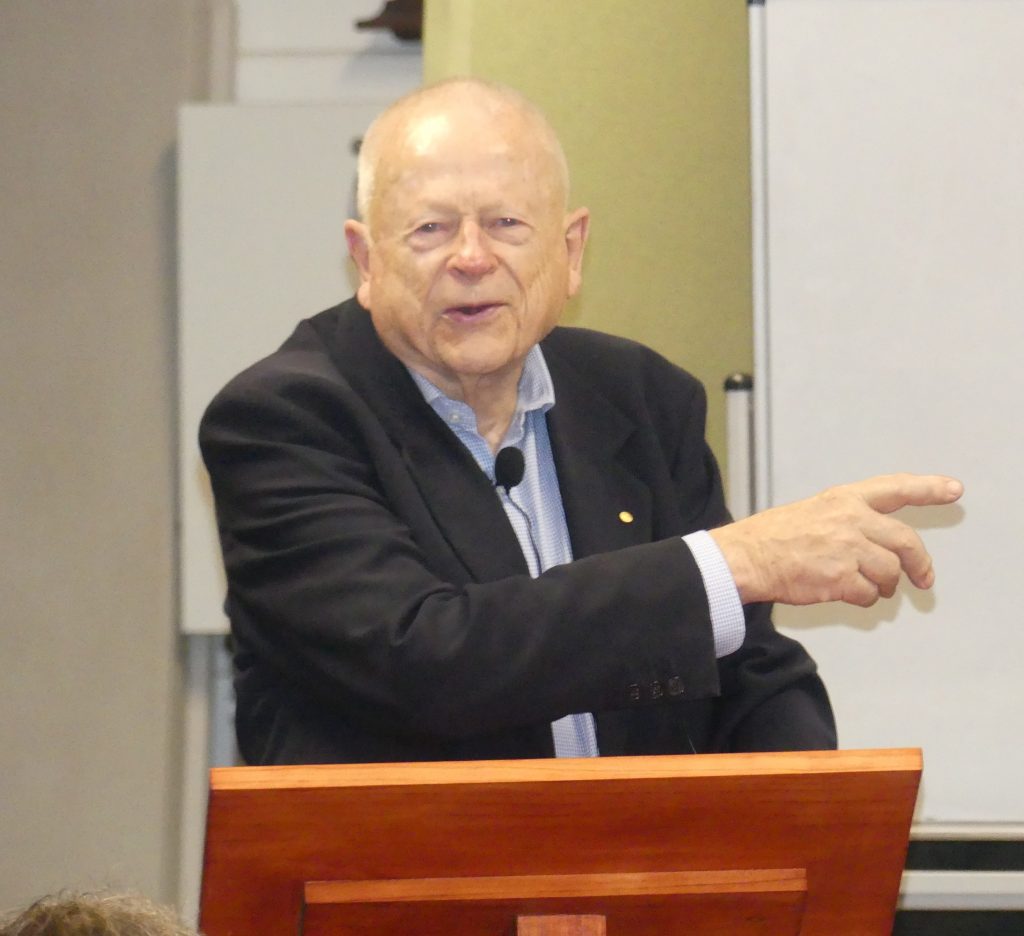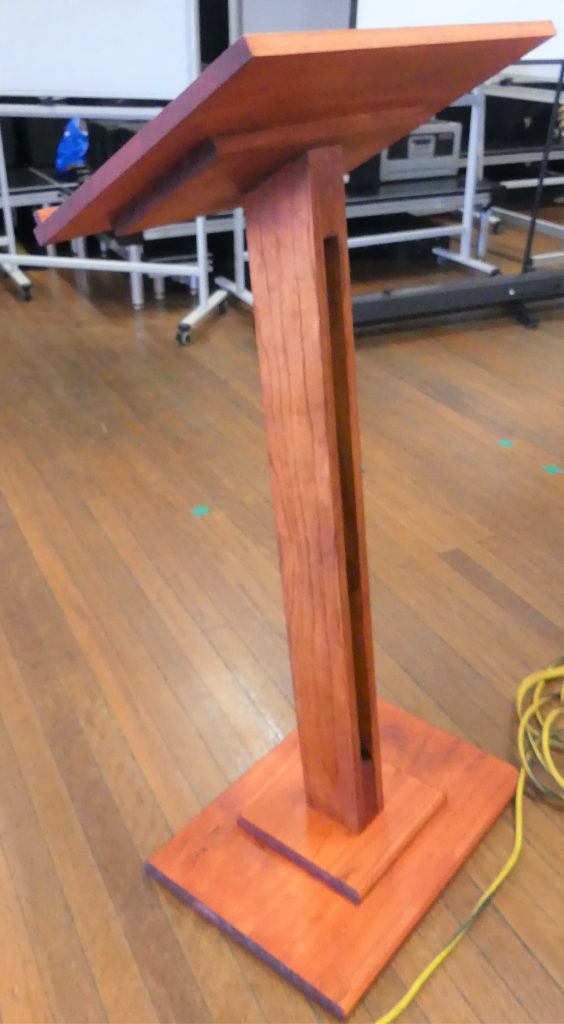 Chris's talk was attended by capacity audience in the Pratten Park Community Sports and Bowling Club.
Chris provided details of Frederick Clissold's life from when he arrived in the colony in 1838. Clissold became a fellmonger with his father, a task that involves removing the wool from sheepskins. From this lowly start he went on to become an extremely wealthy individual. He become a property dealer in the 1880s with a famous stable of race-horses and was a driving force in the founding of Canterbury Racecourse.
Chris suggested that Clissold was the real founder of Katoomba's central business district. He bought several blocks and subdivided these setting out the streets that are now Katoomba. He set up a wool washery in Canterbury, opposite the old Sugar Mill and subdivided a large parcels of land around the woolwash.
Clissold bought two houses in Ashfield; Mountjoy and Farleigh. He later built the truly magnificent Glentworth, in Victoria Street. Glentworth is a clear demonstration of Clissold's wealth. Clissold died in 1892 after attending the races at Canterbury.
Chris provided the audience with his detailed research of Clissold's business ventures making Clissold the wealthiest man in Ashfield at the time.
Chris Pratten Joined the A&DHS in the early 1980s and his articles and books on a wide range of topics have appeared in various Society publications over the intervening years. He was Secretary of the Society from 1993 to 2001. Chris has led a full life as a farmer and grazier, a part-time lecturer and a conservation advocate. In 2005 he was awarded the Medal of the Order of Australia for his work for various conservation organisations.
The Society now has a new lectern. Chris Pratten was the first person to use the lectern and a small plaque has been attached to the stand to honour his work with the Society for almost 50 years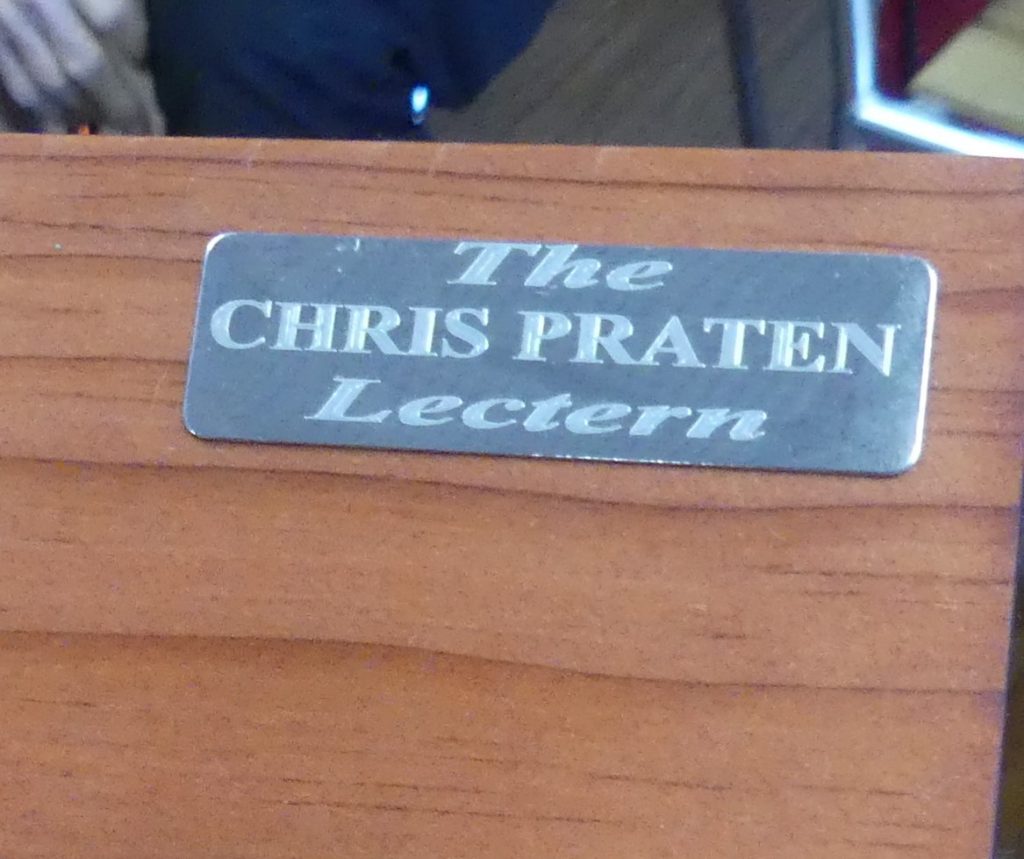 ---
Annual General Meeting of the Ashfield & District Historical Society & a Talk by David Morgan on 'Augustus Alt, Baron, Soldier, Engineer, Mercenary: the life of Augustus Alt, First Surveyor-General of New South Wales.
Date: 21st February 2021
Venue: Pratten Park Community, Sports & Bowling Club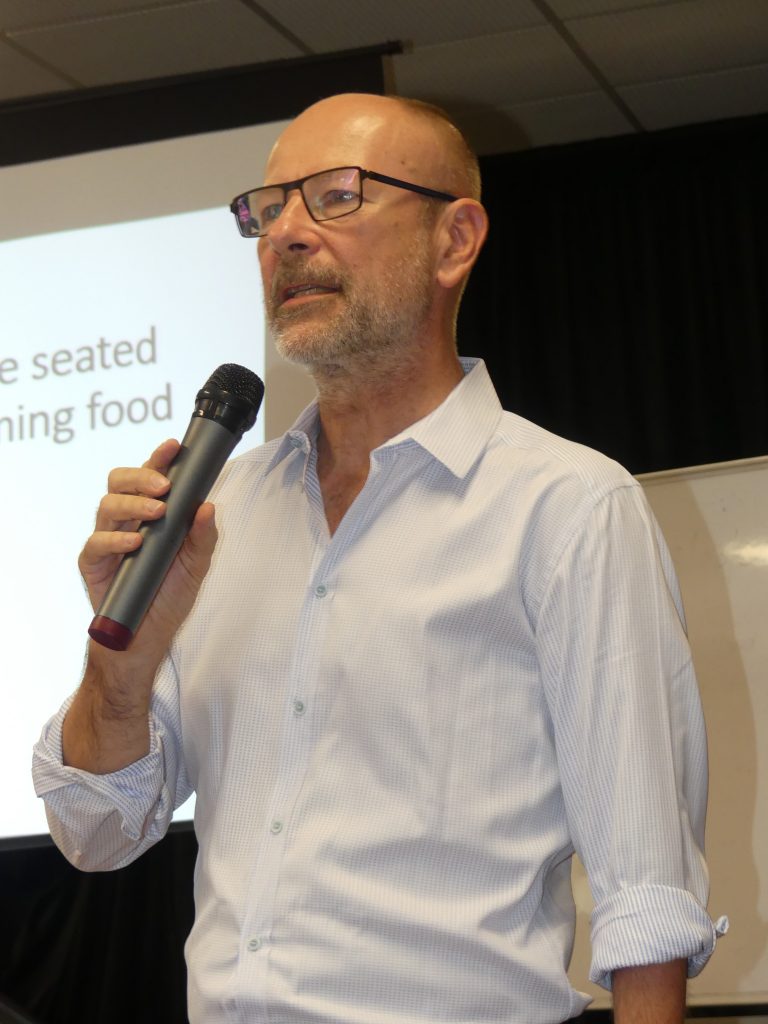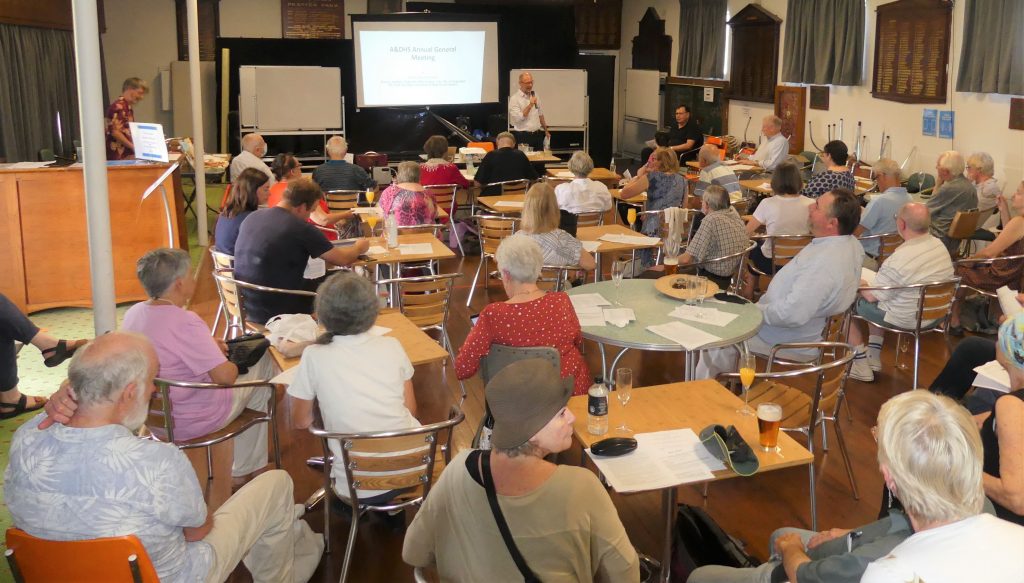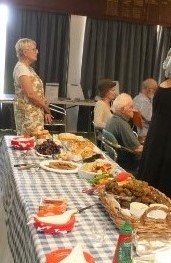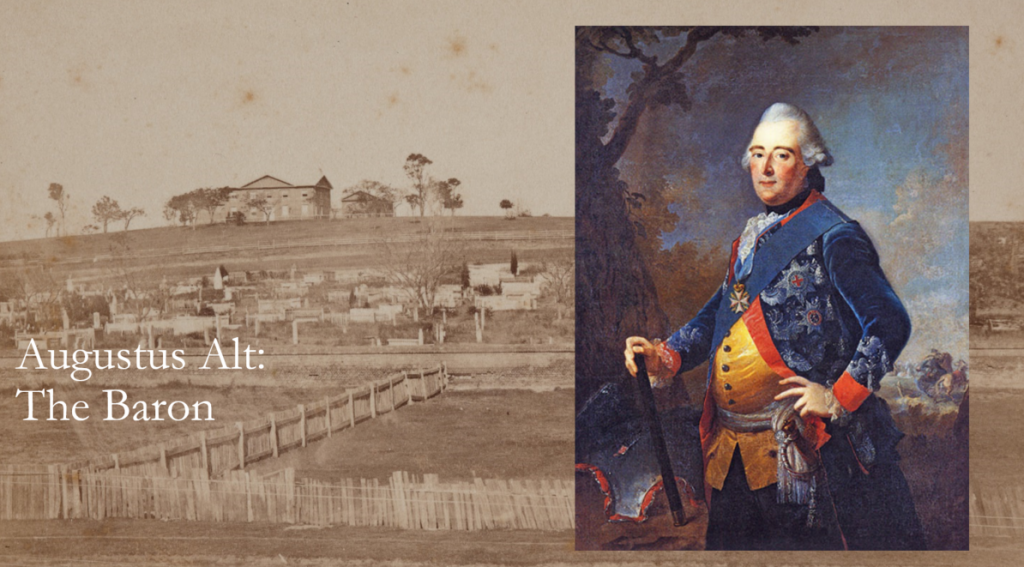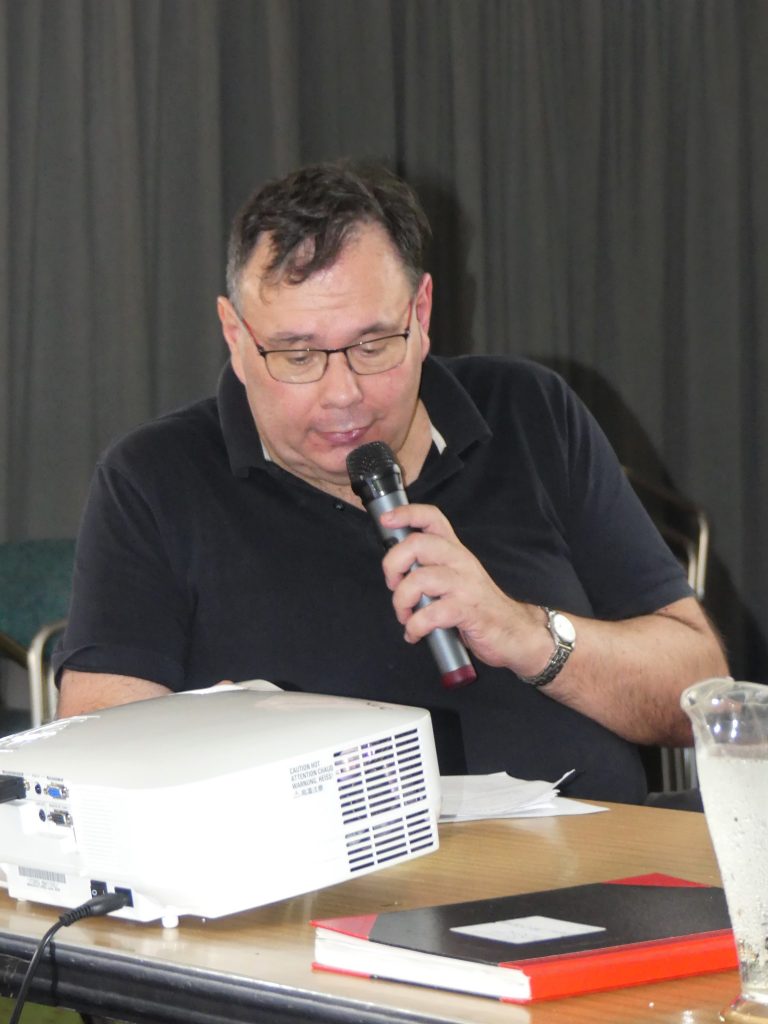 The President, Mark Sabolch, took the chair at the start of the AGM and welcomed all at 2.05 p.m. Mark delivered an acknowledgment of the Wangal and Gadigal people, custodians of the country on which the meeting was held. Mark identified that the meeting was to be held in accordance with Covid-19 guidelines. He welcomed Lucille McKenna and Mark Drury (Inner West Councillors). A copy of the President's report was distributed to all. Mark discussed a number of points, particularly the two journals that were produced and launched through the year, despite restrictions imposed on a range of operations caused by Covid-19.
A copy of the report will be available on the ADHS web site. Mark thanked the Committee for their work and support during the year. Mark discussed the development of a Strategic Plan, a draft of which has been available for scrutiny on the ADHS web site for some time.
The Treasurer, Carolyn Carter, tendered her report. Carolyn discussed membership fees of historical societies nearby and proposed that the meeting approve an increase in membership fees from 2022 as follows:
Standard household membership – $40 (Currently $30)
Concession membership – $30 (Currently $25)
A vote of those present strongly supported this motion.
Nominations were made for a number of office positions. Voting for those positions was then undertaken. The following table shows those nominated for various committee positions.
| | |
| --- | --- |
| Committee Position | Nomination |
| President | Mark Sabolch |
| Vice President | Alex Lofts |
| Treasurer | Carolyn Carter |
| Heritage Officer | David Rollinson |
The following were also nominated for officer and committee positions: Bernadette Williamson, Colin Webb, Ann O'Connell, Murray Cleaver, Clare Herscovitch, Heather Warton, Philip Lingard, Jan Williams, Paul Williams, Lois Gray and David Morgan.
David Morgan on 'Augustus Alt, Baron, Soldier, Engineer, Mercenary: the life of Augustus Alt, First Surveyor-General of New South Wales
ADHS Committee member and consulting history researcher then gave a most illuminating and enjoyable talk on Augustus Alt ('Baron', soldier, engineer and mercenary as well as the first Surveyor General in NSW) who was an early European landholder in the Ashfield area. After the talk, David took questions from the audience. He was presented with a small gift of thanks from Paul Williams.