---
You can read our Newsletters on-line or download to read or print at your convenience.
December Newsletter
Newsletter-December-2020-30-Dec-FINAL

September Newsletter
Newsletter-September-2020-FINAL-5-Oct-UPDATED-compressed

If you want to download this Newsletter 'Click' the Download Button below.
June Newsletter
Newsletter-June-2020

If you want to download this Newsletter 'Click' the Download Button below.
---
Newsletter-March-2020-1

March Newsletter
If you want to download this Newsletter 'Click' the Download Button below.
---
Ashfield & District Historical Society Inc Newsletter
Series 4, No. 92 – January 2020

Upcoming Events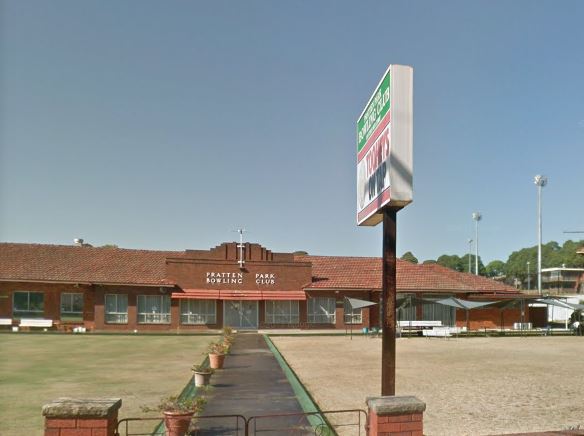 You are invited to attend the
ANNUAL GENERAL MEETING OF THE SOCIETY & AN ADDRESS BY INNER WEST COUNCIL MAYOR, DARCY BYRNE
1.45pm for 2pm, Sunday 16 February 2020 Pratten Park Bowling Club
It is the Society's custom to hold our Annual General Meeting in February each year and we pair this with a talk and a social occasion. All members and friends are invited to attend and enjoy a glass of bubbles on arrival.
The formalities of our AGM are dealt with efficiently and as quickly as practicable at the commencement of the meeting. The Society operates with the assistance and input of many individuals in a variety of roles according to their interest and ability and as their time allows. We will welcome any newcomers who wish to join the Committee which meets bi-monthly usually on a Monday evening. Previous experience is not necessary and the work load is manageable.
A highlight of the afternoon will be a talk by the Inner West Council Mayor, Darcy Byrne, with the theme, Growing up in the Inner West: People, Places and Events that have shaped my Thinking.
Please rsvp for catering purposes to Lois on Ph: 9797 7004 or Email: adhs@tpg.com.au
The Society's Membership renewal form is at the end of this newsletter. Renewal is for the 2020 calendar year. The very reasonable cost covers the free supply of a copy of new publications, the quarterly newsletter, access to the Society's collections and invitations to our events. We thank those members who have already paid for 2020.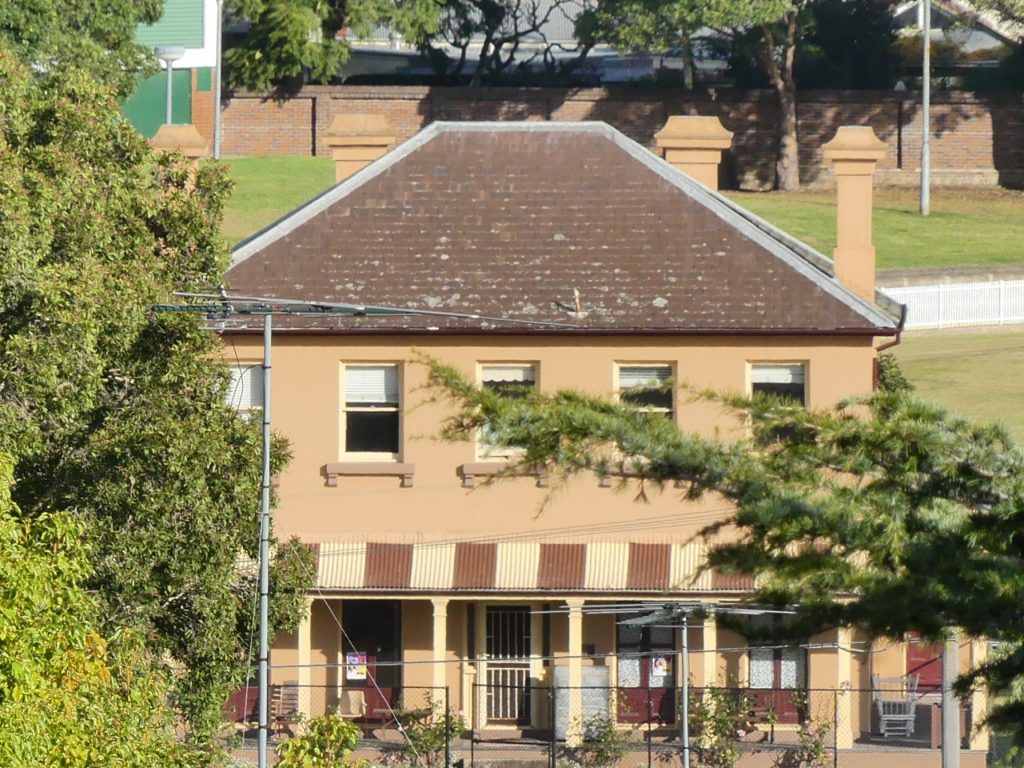 SENIORS FESTIVAL EVENT
Saturday 22 February 2020 at Thirning Villa & Pratten Park Precinct

To celebrate the Seniors Festival there is a 'collective' of FREE events taking place at Pratten Park on 22 February to which everyone is invited. The Park precinct is quite beautiful and many first-time visitors express their surprise in discovering it, saying that it was a hidden secret! So come along and enjoy the free events which include:
Lawn Bowls at Pratten Park Community & Sports Club (10am)
Tennis on the courts at Western Suburbs Lawn Tennis (10am)
Watermelon Spoon Sweet Preserves at Thirning Villa (10am)
Visit the ADHS Research Rooms at Thirning Villa (11am)
'In-To-Weave' Workshop at Thirning Villa (11.30am)
Live Band 'Aire Colombian Folk Music' at Thirning Villa (12pm)
Screen Printing at Thirning Villa (12.30pm)
Mosaic Workshop at Thirning Villa (2pm)
Make your own Chopsticks at Thirning Villa (2.30pm)
For more information and to reserve your spot for these free events, go to: https://www.eventbrite.com.au/o/new-moon-collective-17539833356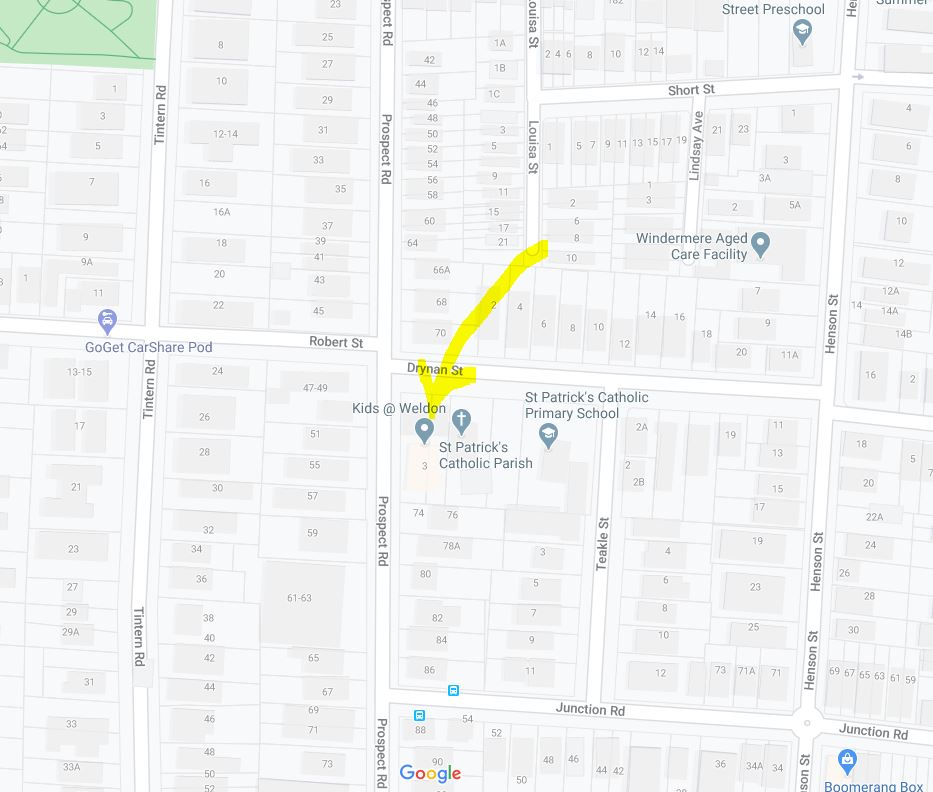 Come along to a presentation on
NORTH HEAD & THE SYDNEY HARBOUR FEDERATION TRUST by BARRY & MARIE MCDONALD
Sunday 15 March 2020, 1.45pm for 2pm at St Patrick's Hall Cnr of Drynan Street & Prospect Road, Summer Hill Entrance on Prospect Road
When Barry and Marie McDonald retired from the corporate world, they joined the Sydney Harbour Federation Trust as volunteers. Barry is from a proud old Ashfield family, his grandfather being Daniel McDonald, Mayor of Ashfield 1924-25, and is a member of our Society.
The presentation will outline the history and present status of the two significant sites in the post-European history of North Head, Sydney: the 3rd Quarantine Cemetery and the area of the World War II military occupation. It will also include an outline of the events leading up to and on the night of the Japanese midget submarine attack on Sydney in May 1942 – an event which the defences at North Head were set up to stop. Time afterwards for questions, followed by afternoon tea.
Cost is a gold coin for members, $5 for non-members to assist us in covering room hire. Please RSVP for catering purposes to Lois: 9797 7004 or Email: adhs@tpg.com.au

Heritage News
There were only a few DAs for (modest) residential alterations and additions notified to the Society since the last newsletter. Of note the owners of the timber Gothic 1870s dwelling Cornwall, 179 Norton Street Ashfield are proposing some repair and reconstruction work to the rear of this heritage item with minor additions which will not detract from the significance of the building.
A new external WC and storage area is proposed at the southern side of St Andrews Church Summer Hill and it proposed to modify one of the church's windows to create a doorway for access. This work would be reversible if required in the future, the new building is modest and the Society has not raised any concerns with Council. As mentioned in the last Newsletter, the Society sent a submission to Council re the proposal for the Haberfield Library (former School of Arts). The Haberfield Association also made a submission. It appears that amended plans were prepared late in November but the Council has not seen fit to advise the Society. It also appears that a report on the DA will be going to the Inner West Planning Panel at its 11 February meeting and it is likely that the Society's Heritage Officer will seek to address the Panel on the matter.
Save the Date
INNER WEST COUNCIL AWARDS & COMPETITIONS
tHE iw BUILT ENVIRONMENT AWARDS
These awards are two separate programs that contribute to and celebrate our understanding of the inner west's built heritage. Submissions close 8 March. The Marrickville Medal for Conservation, which celebrates built conservation works that contribute to the understanding and preservation of the Inner West's rich cultural and architectural heritage.
The Inner West Urban Photography Competition
The Inner West Urban Photography Competition is open to people of all ages and abilities, and encourages people to engage with the Inner West Council urban landscape.
For more information and submissions go to the Inner West Council website at: https://www.innerwest.nsw.gov.au/explore/whats-on/events-in-detail/built-environment- awards

Past Events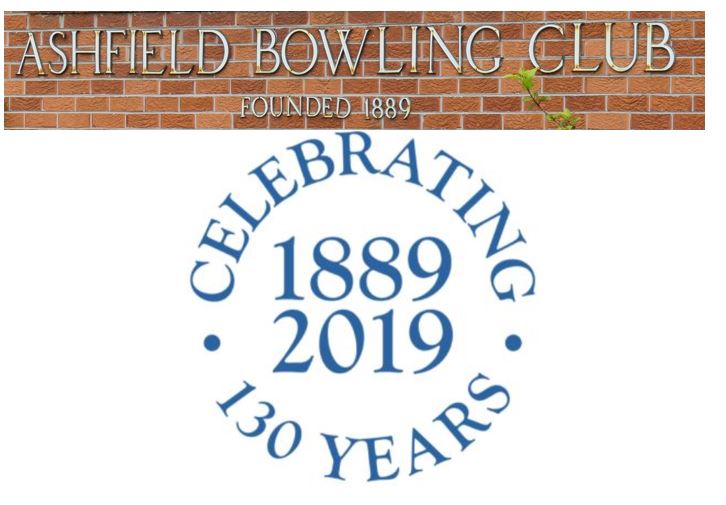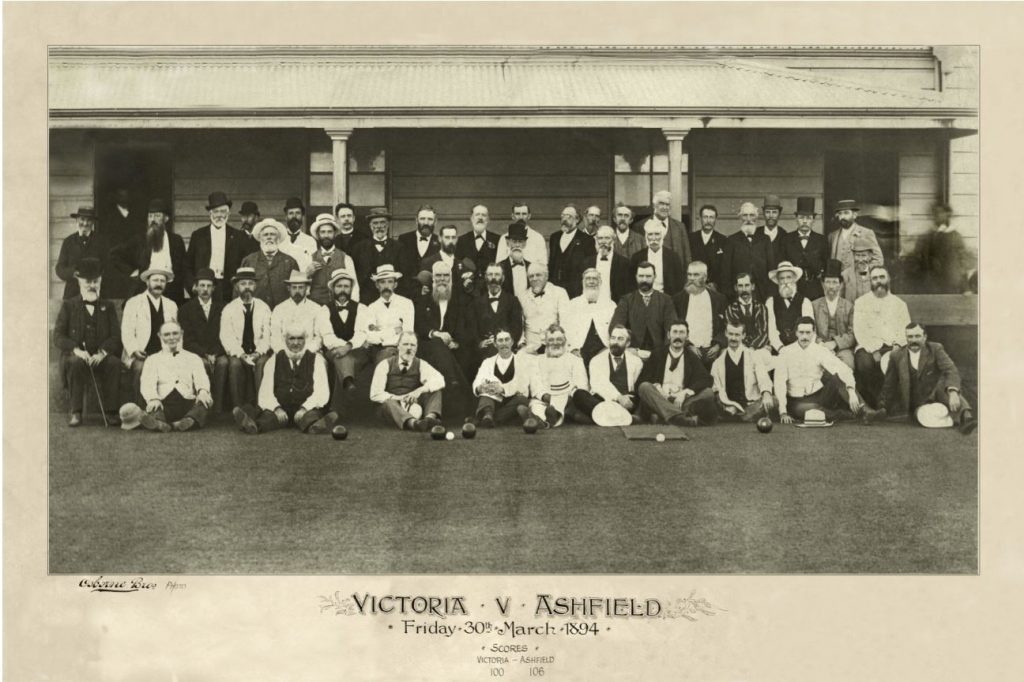 The Ashfield Bowling Club 130th Anniversary Celebration
The Ashfield Bowling Club 130th Anniversary Celebration was marked with a Black Tie Dinner on 7 December 2019 and some members of the Society attended this most enjoyable occasion. We congratulate the Club on this milestone in its history. The Society holds a substantial amount of material relating to the Club history and several old photographs and documents from the collection were professionally conserved in 2018/19 which was funded by an Inner West Council grant. To showcase the conservation work done on the collection, a Powerpoint presentation of photographs was prepared by Society Committeeman Colin Webb which was played on the Club's large TV screens on the night of the anniversary dinner. This very interesting presentation captured the interest of patrons and added to the celebration of the Club's history. Many thanks Colin for the work involved and congratulations on the result!

Recent Acquisitions
During December a family researcher, Glenda Montgomery, visited our rooms to investigate the two local homes of John E Moore J.P. and his family. The family lived on a rural NSW property and bought the local homes as a base while the children attended city schools. One of these homes was Nestle Brae, which was a Victorian mansion set in well laid out grounds, situated on Liverpool Road, between Bruce and Pembroke Streets, Summer Hill. Glenda very kindly shared a very revealing image of Nestle Brae with us, which indicates its grand dimensions and imposing tower. Thank you Glenda!
We have also been fortunate in adding a copy of an old photograph group portrait of the Stratford Family of Ashfield. Harriet Stratford was the daughter of brickmaker John Fyle, one of the very early settlers of Ashfield. Our sincere thanks to Society member Kerry Ann O'Reilly who facilitated family researcher Cheryl Condon to share this photo with us.