Ashfield and District Historical Society

Presented by Mark Sabolch, February 2020
I'm pleased to say that your Society, now 47 years old, has continued with its core work during 2019.
The achievements made by the Society are due to the collective work of the diverse committee, and I would particularly like to acknowledge them here.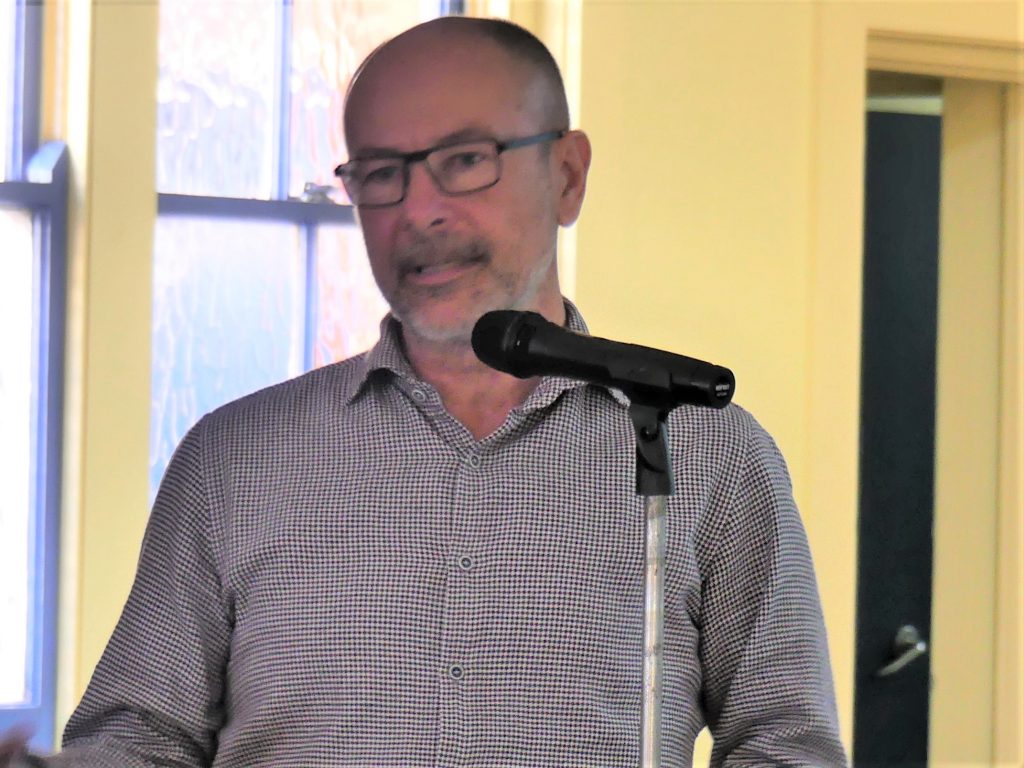 For organising the minutes and agendas of all our meetings I acknowledge Murray Cleaver. For managing the Society's finances and balancing the books, Heather Warton. For preparing all those Newsletters, answering Society correspondence, our research officer, Ann O'Connell. Liaising with Council concerning heritage and planning matters, the Society's Heritage Officer and Vice President, David Rollinson. For maintaining the IT system and liaising with Council and the people at NBN throughout the year, Philip Lingard. For planning our Society activities and managing the rooms, Lois Gray. For continuing the laborious but essential digitising program, Clare Herscovitch assisted by Jennifer Broomhead. For investigating and trialling a new website for the Society I want to acknowledge the efforts of Colin Webb. And finally, for assisting in so many other ways, I want to acknowledge committee members Alex Lofts, Mandy Keevil, Bernadette Williamson, Rachel Davies and Carolyn Carter.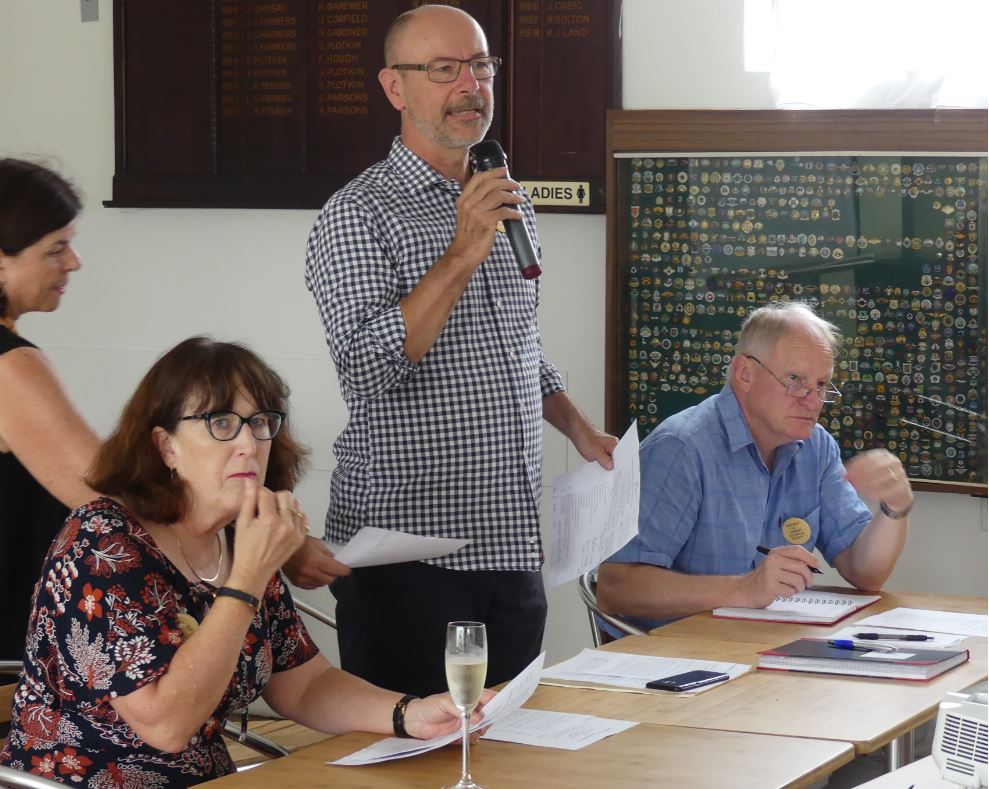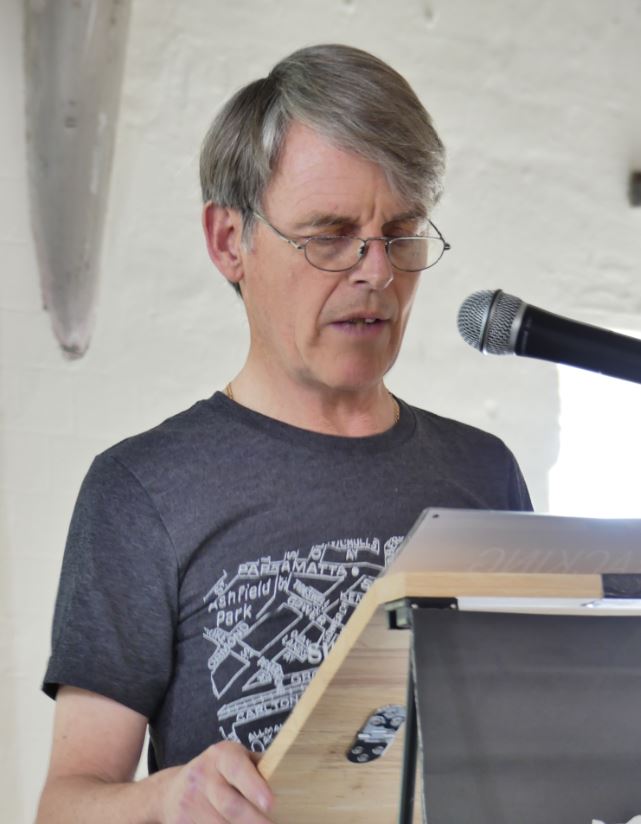 During the year a team of members spent considerable time compiling a database of names of WW1 Enlistees from Ashfield. It has been a group effort. To support this database of over 3,000 names, Ann O'Connell has prepared supplementary articles of some of the people featured in the war list. This compilation is currently being graphically laid out and will be published and released shortly as the next edition in the Ashfield History journal series.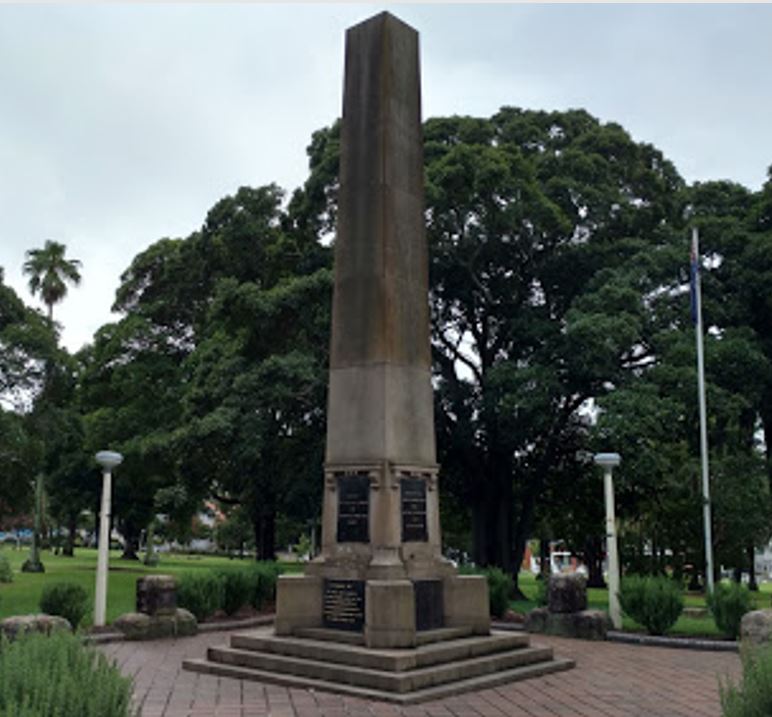 Another local history publication that is well advanced is the history of the Ashfield Pool. Again Ann has undertaken the bulk of the research work, with support from myself and Lois. We expect this new publication to be released to members during this coming year to co-incide with the opening of the new redeveloped pool. We also acknowledge Council's grant towards printing costs.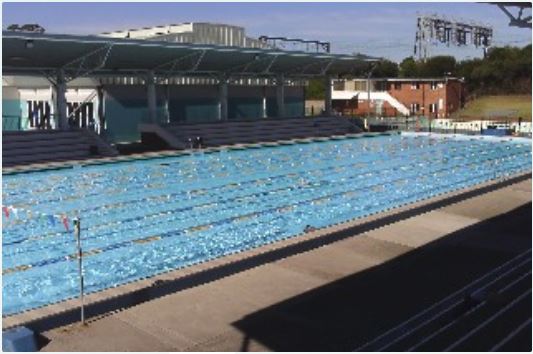 Coupled with the written research work, we also recorded a number of oral histories associated with the Ashfield Pool. We hope to make these available to members through a new website.
The current ADHS website is over a dozen years old and has not kept pace with contemporary website technology. During the year we have had much deliberation on how to structure a refreshed Society website. I'm please that Colin has advanced this important communication tool on behalf of the Society.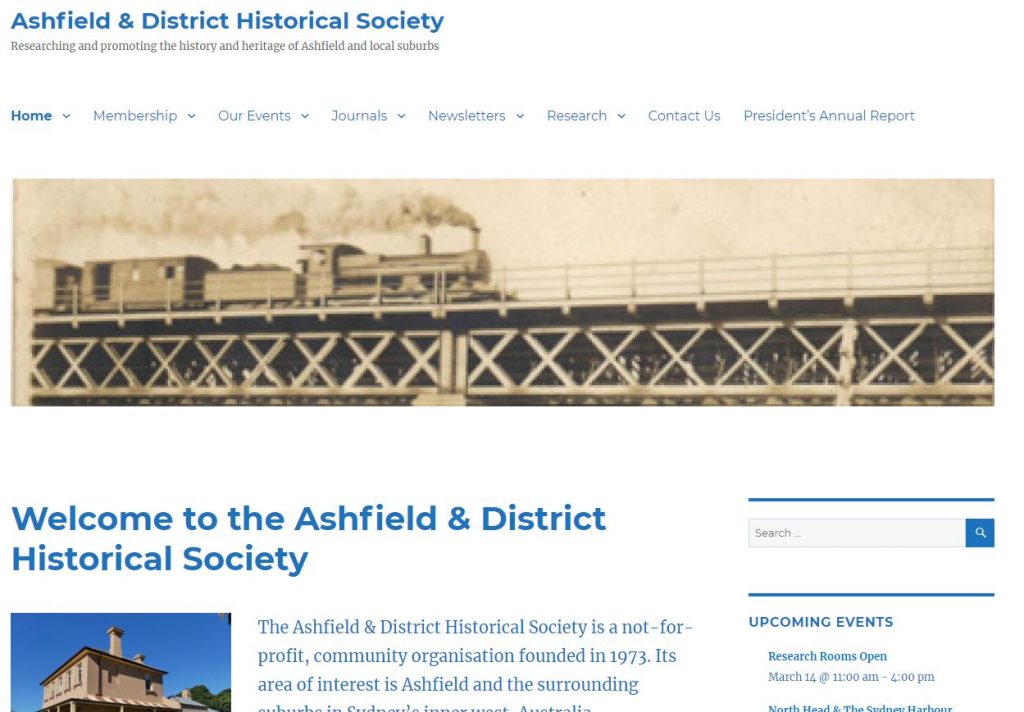 During the year we held a series of meetings with neighbouring historical societies, to strengthen our relationships. On Saturday 24 August 2019 we had a successful joint meeting with Marrickville Historical Society on the history of "Abergeldie and the Dixson Legacy" at the Herb Greedy Hall, with over 80 attendees.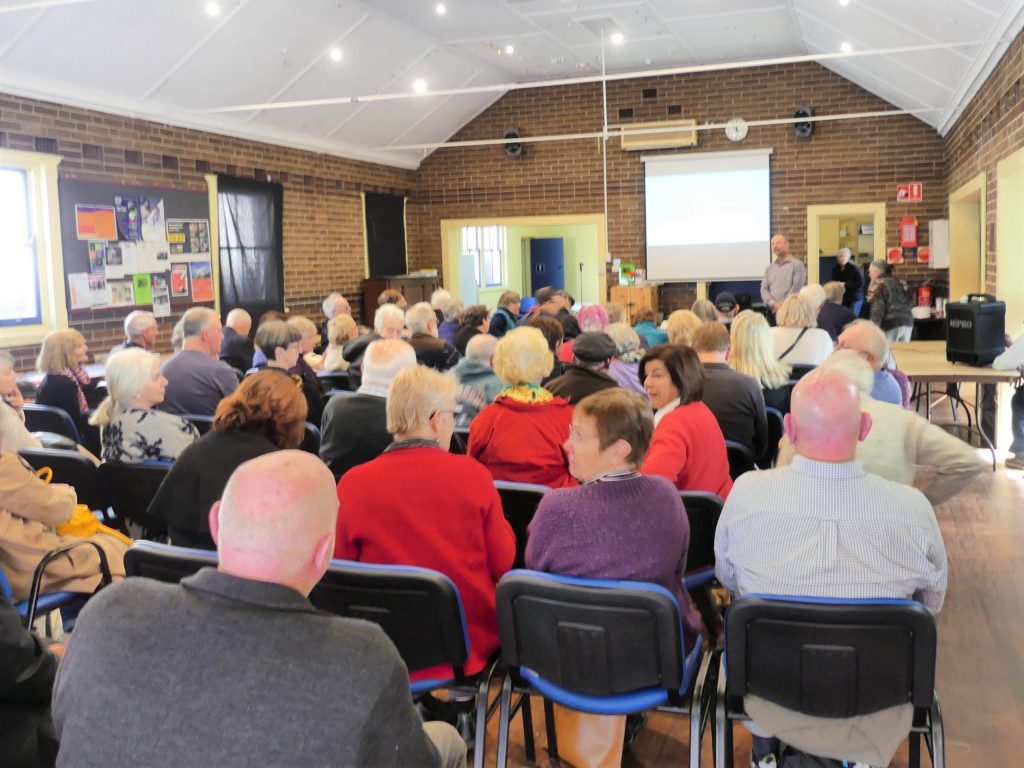 In October, we participated in Council's "Tracking the Past" event, held inside the old Mungo Scott Flour Mill at Summer Hill. next to Lewisham West light rail stop. We sold many of our publications and our VP David Rollinson spoke about the local history of the area.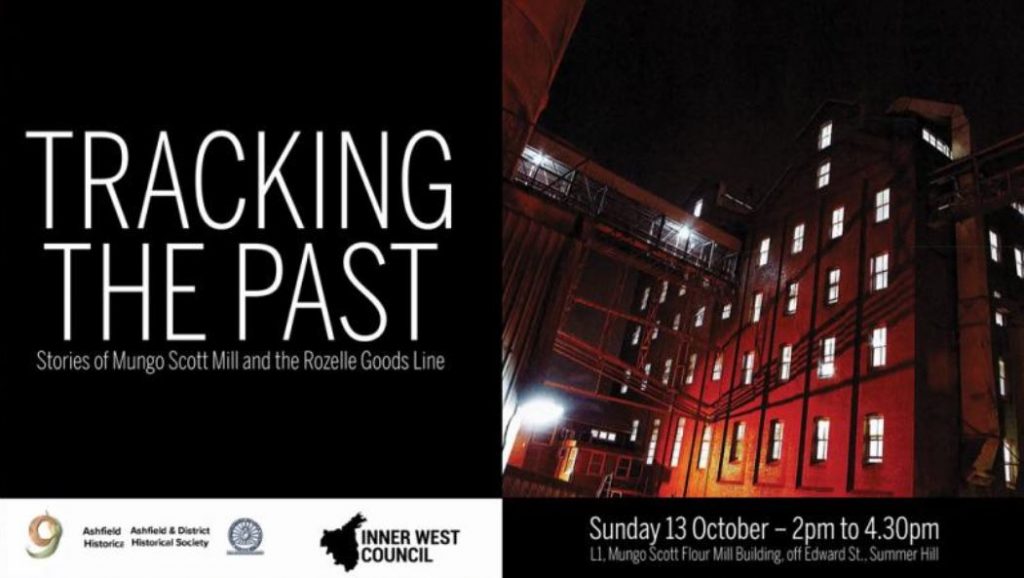 In December we mounted an exhibition, via PowerPoint projection, of conserved photographic material from the Ashfield Bowling Club for that Club's 130th anniversary celebrations.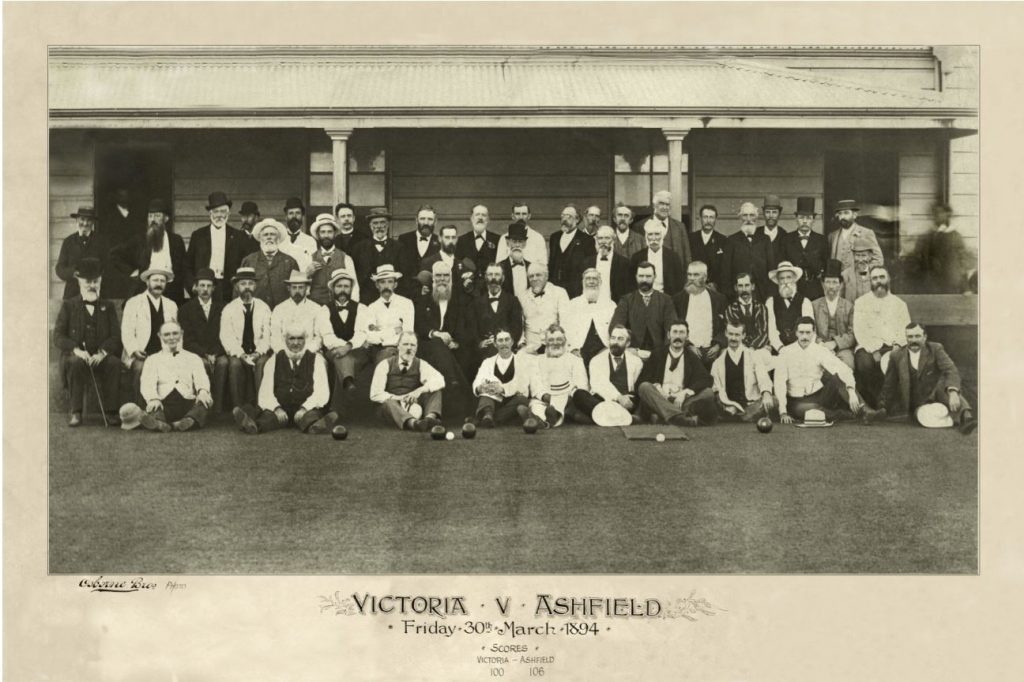 As a President I've been motivated by making local history engaging and accessible, and also keeping the Society relevant and sustainable.
We have achieved a lot during the last year.
However, there is still so much more we would like to achieve. Our slowly growing digital collection needs support in terms of cross referencing and searchability. We have more history research to be undertaken, and more articles to write, and more guided walks to facilitate. This all takes effort and volunteer time.
I conclude my presentation with an invitation to our members to get involved in the Society in an active way. There are so many opportunities to help out. There are many benefits of volunteering, including helping the Society meet its aims, but also personal benefits of acquiring new skills, improving your confidence and maintaining stronger social connection.
If any member would like to take a more active role, you may volunteer to be part of the Committee, or come and speak to myself or one of the Committee members at any time about what may interest you.
The Ashfield and District Historical Society is marching strongly towards its 50th birthday. I thank all members for their continued support.