Quong Tart was a resident of Ashfield and was well known for providing refreshments and entertainment to a plethora of disadvantaged groups including inmates of the Benevolent Society homes at Liverpool, Parramatta and Liverpool and the Hyde Park Asylum, a group of aborigines and for the annual picnics of the Ragged Schools of Sydney.
His tearoom 'Elite Hall' in the Queen Victoria Market Building (now QVB) was opened by the Mayor of Sydney in 1898. In 1893, 250 of Sydney's newsboys had enjoyed an afternoon at his King Street tearooms and in December 1894, the newsboys of Ashfield also enjoyed his hospitality. The railway and tramway workers and many other ordinary people were also to be his guests at his tearooms.
Quong Tart also assisted those in positions of authority, providing his largess for public occasions of opening this and opening that; he helpfully picked up the tab of the deficit from the Ashfield Jubilee celebrations in 1897 (albeit being repaid at a later date). He regularly sent birthday cakes from his tearooms to those celebrating their day. The list of his beneficiaries is very long.
It would be interesting to know how many workers Quong Tart employed serving in his several city tearooms and behind the scenes in his kitchens, but one can assume that he was a kind and fair employer. It is known that he was firm but generous to his employees and his practice of gift giving extended to them also.
Our Society is fortunate to have in its possession an English Chinese Dictionary that he presented to one of his tearoom workers, Alfred Hughes, who must have valued the gift as it has survived to this day despite it being extremely delicate. It is made of rice paper with sewn cotton binding and the ancient art of wood block printing method has been used. This wonderful item was donated to the Ashfield & District Historical Society by Peter Wood of Concord during the 1970s.
The Society is also the custodian of a cup, saucer and spoon from one of Quong Tart's tearooms. This was donated anonymously to the Society also during the 1970s. The exquisite design of the set is lovely and there is no other known 'set' of this quality.
These items are archived in secure offsite storage but emerge at times for exhibitions and public display.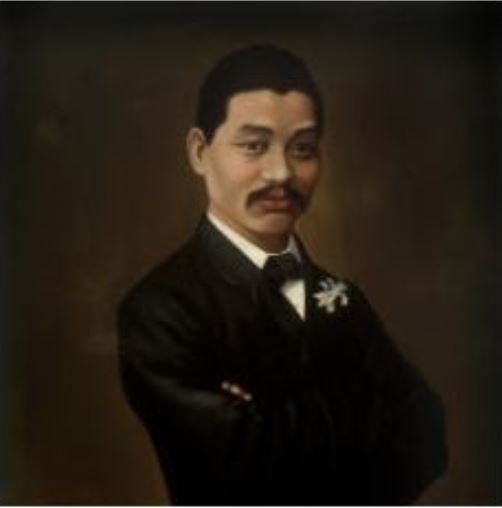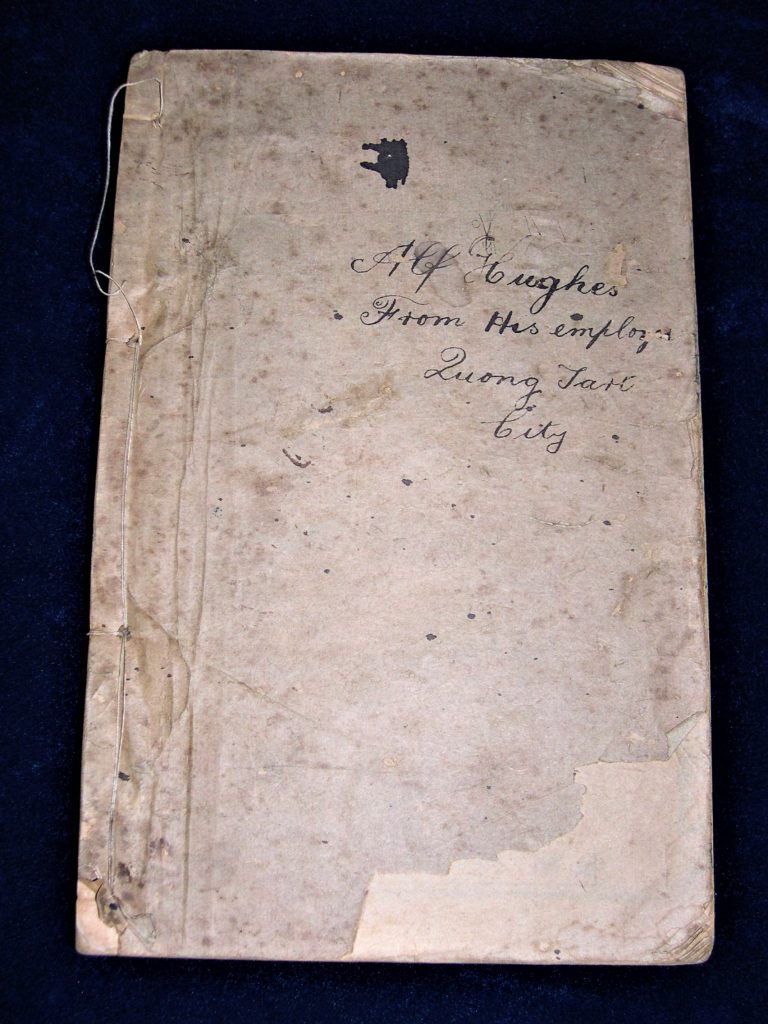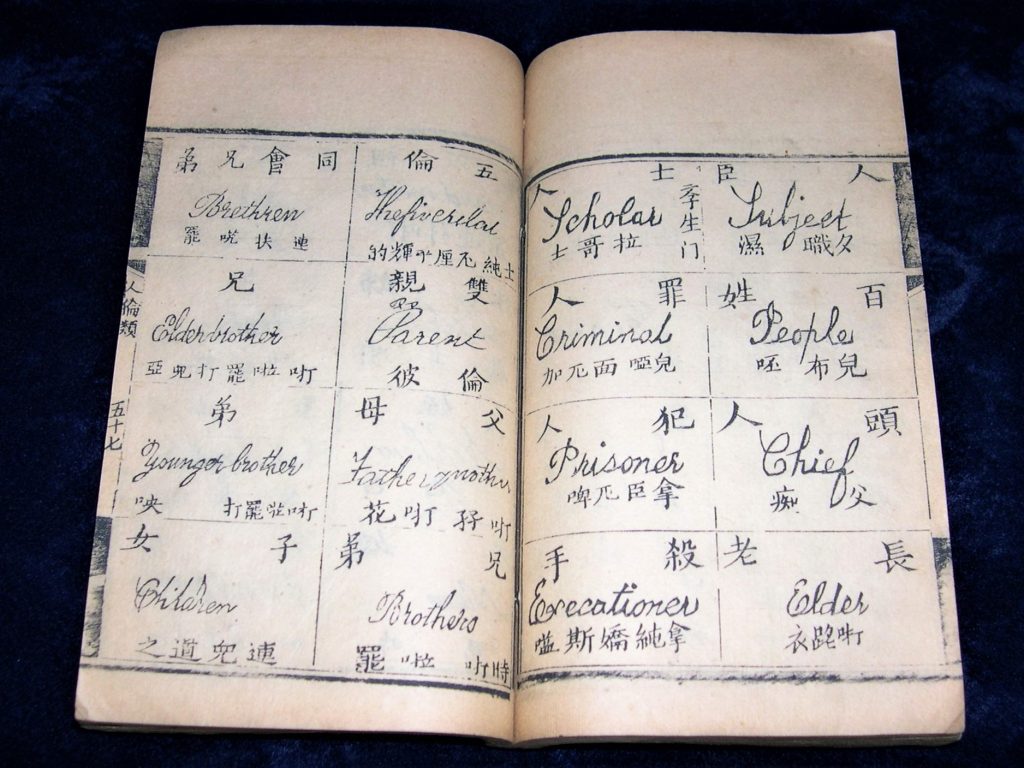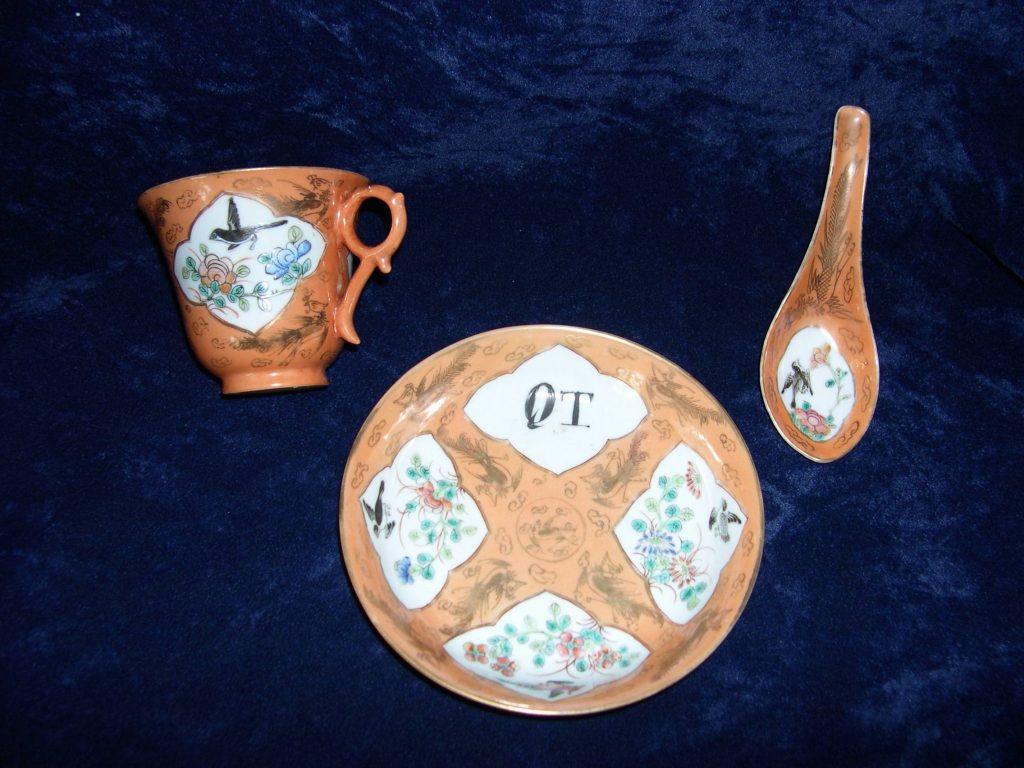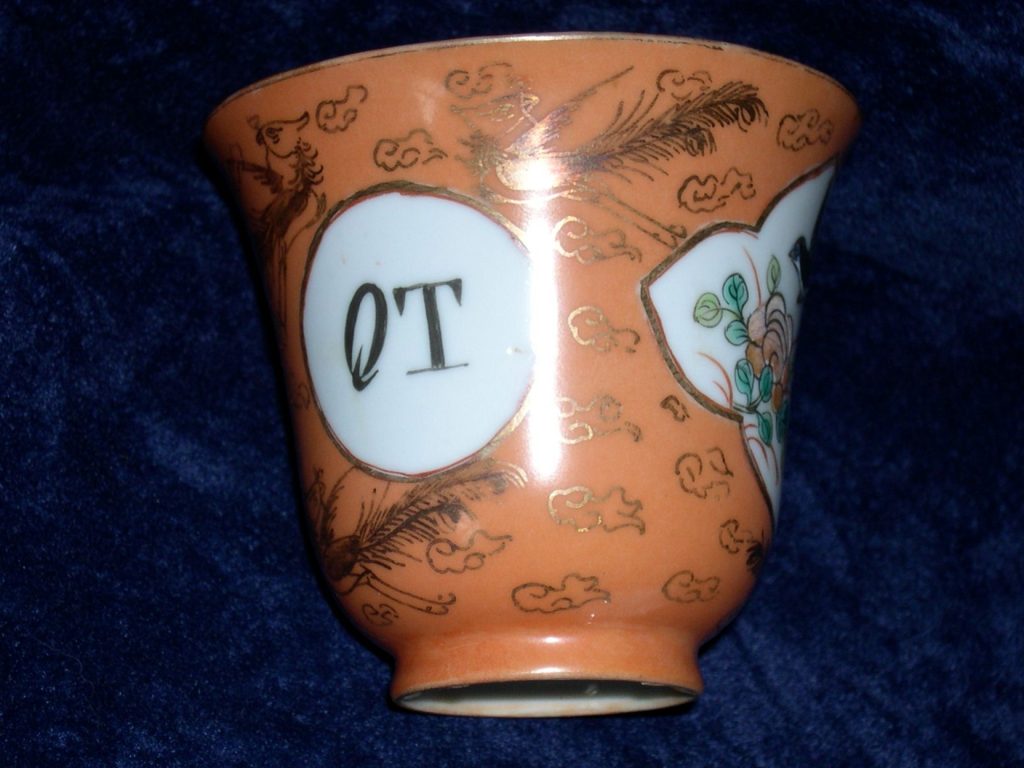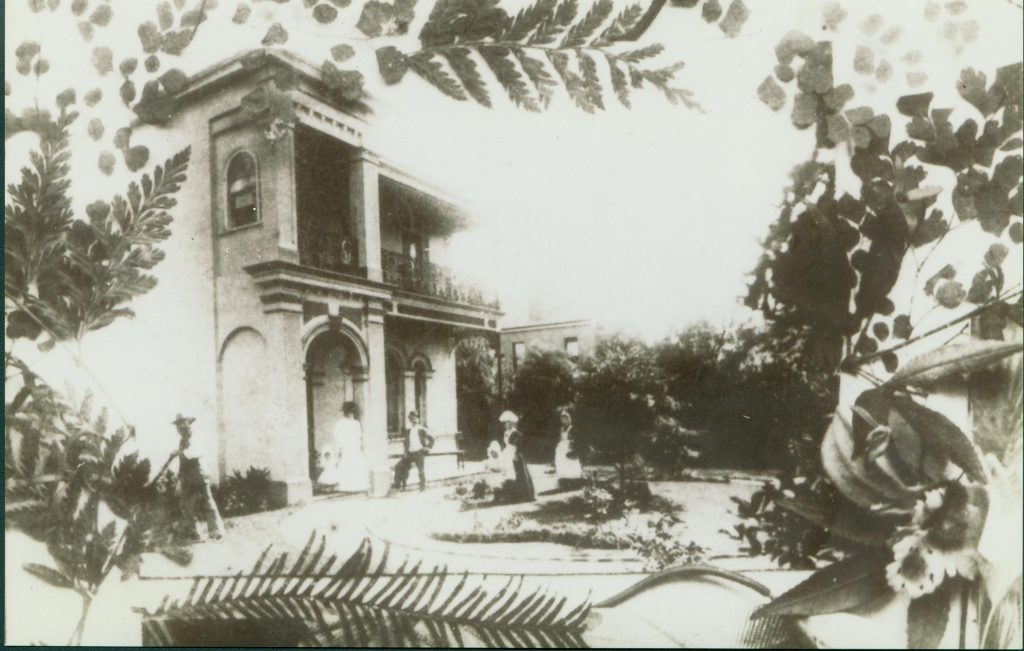 In 1886 Quong Tart married Margaret Scarlett, an English schoolteacher, and together they had two sons and four daughters. His daughters attended the Presbyterian Ladies College at Croydon.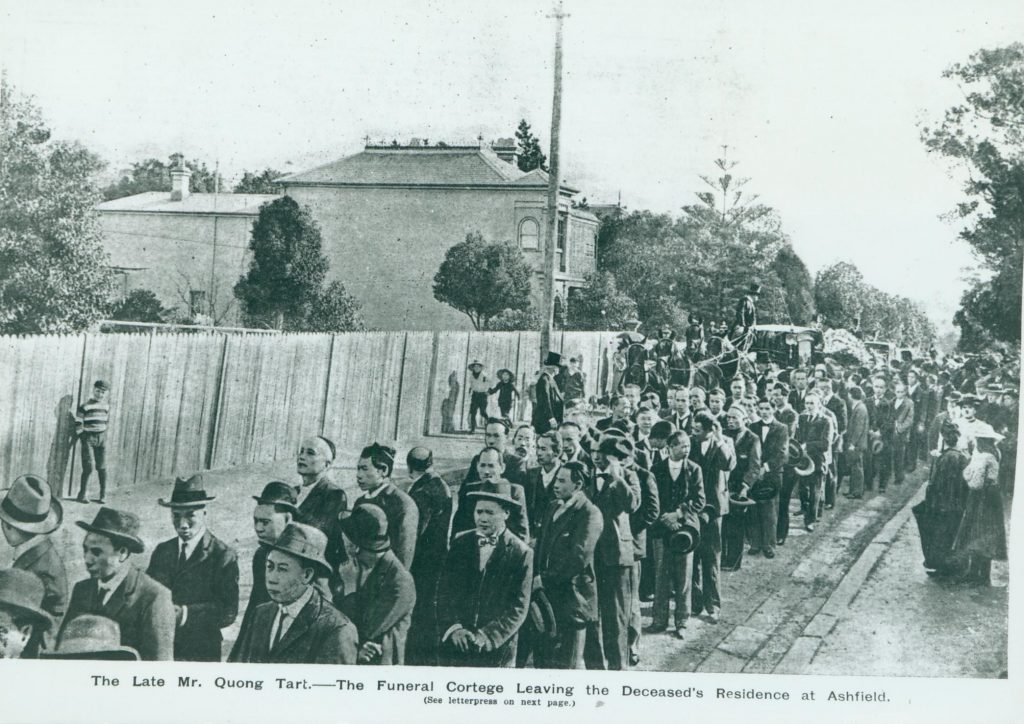 Quong Tart died tragically in 1903, a year after he was savagely beaten in a robbery at his teashop in the Queen Victoria Markets. Here is a photo of some of the hundreds of people from the Chinese community comprising his funeral cortege.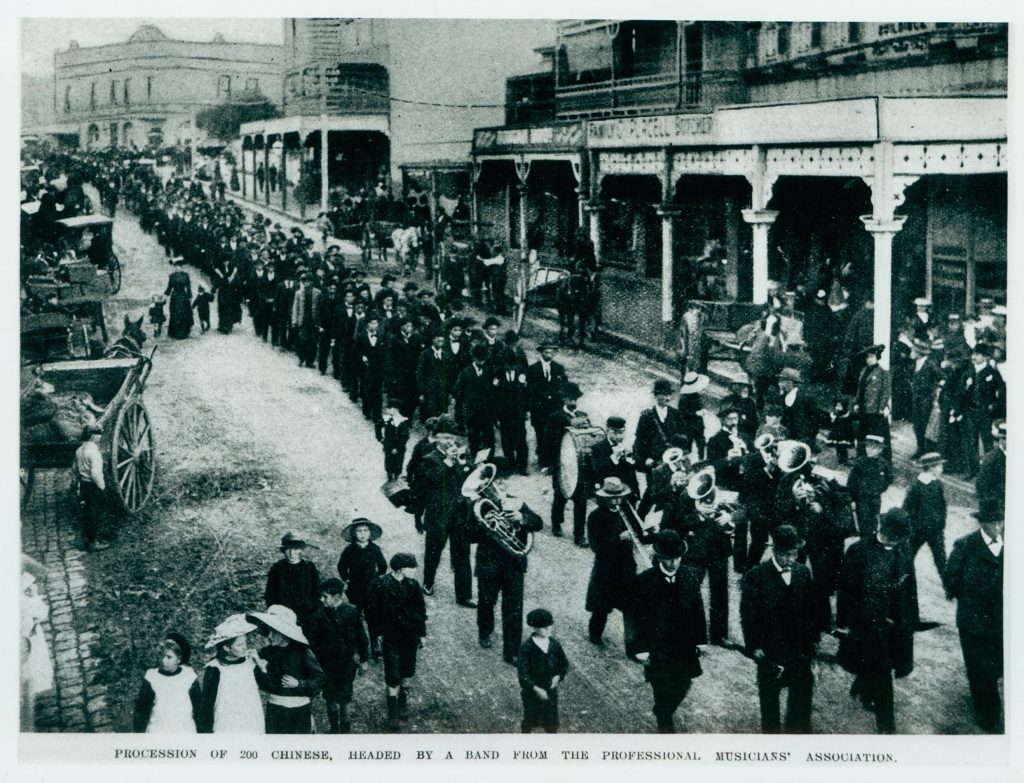 The esteem with which Quong Tart was held by the wider community is clearly shown in this photograph of the funeral procession along Liverpool Road Ashfield.
His funeral was held on the 28th of July 1903. His coffin was escorted from his home in Arthur Street by over two hundred men headed by a band from the Professional Musicians' Association. His coffin was then placed on a funeral train for the journey to Rookwood Cemetery where thousands of people gathered to pay their respects.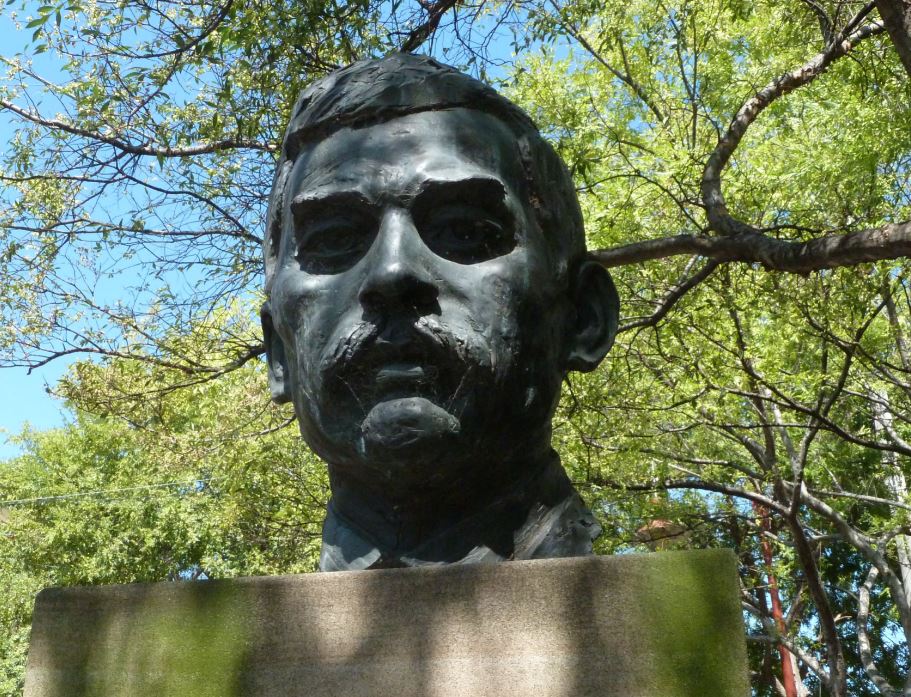 In 1998 a bust of Quong Tart was erected in Hercules Street near Ashfield Railway Station.
From his birth in 1850 in Guangdong Province in China he became a well known identity in Sydney and owned a network of tearooms. He was a philanthropist and community leader, well connected in the Sydney elite.